1. An Emerging Global City
Seattle was added for the first time this year to the ATKearney Global Cities Index, an emerging star that had been overlooked in previous surveys. The fastest-growing large city in the U.S., Seattle is a rapidly expanding technology powerhouse, one of the country's leading cultural and entertainment capitals and an environmental gem with a lifestyle and climate resilience that is drawing international attention. Already #3 among the top five U.S. cities for foreign investment (Association of Foreign Investors in Real Estate), the Urban Land Institute chose Seattle as the top pick for Overall Real Estate Prospects in its 2018 Emerging Trends in Real Estate. Seattle is also fully committed to upgrading urban infrastructure, with a $54-billion public transit plan that will connect the region by light rail from the northern suburbs to Tacoma in the next 20+ years.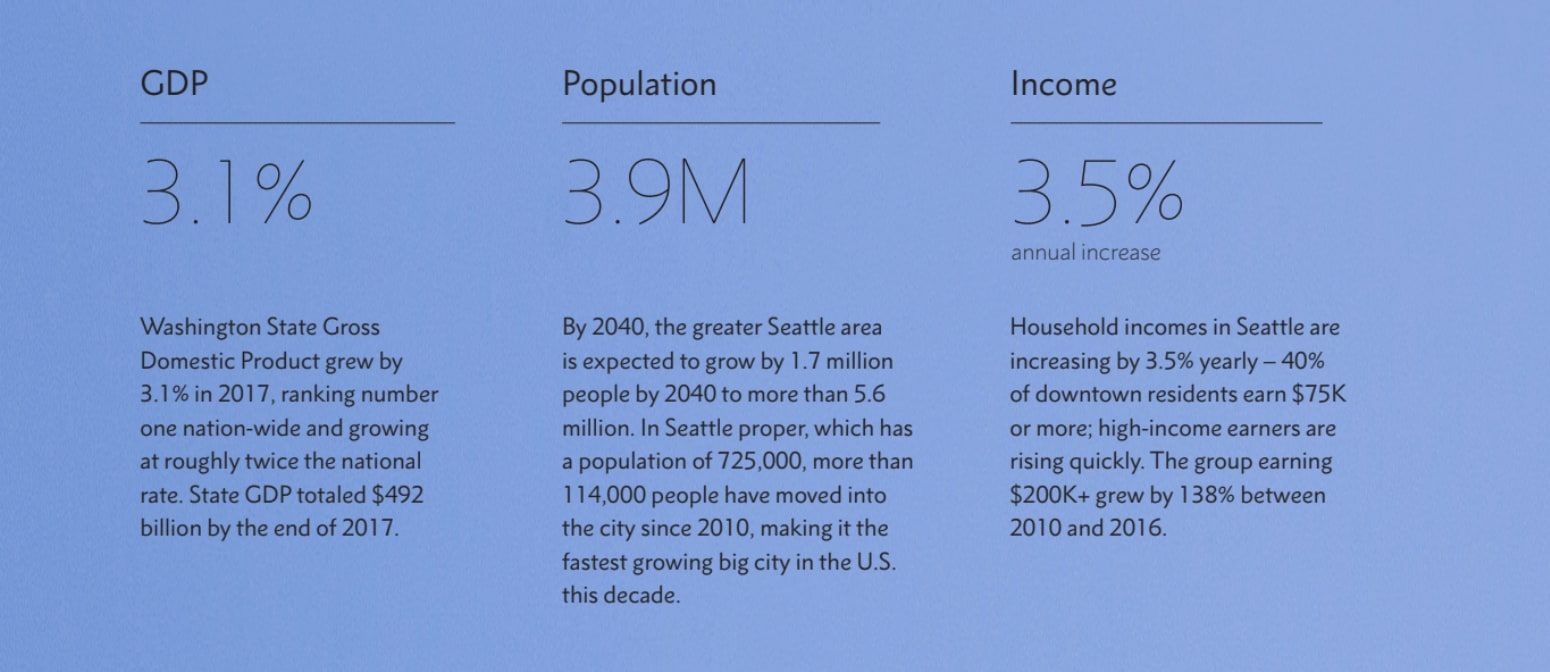 2. A Vibrant + Livable Downtown
New residents are flocking to downtown Seattle and especially to Belltown, a thriving urban pocket that CNN Money has called "a walkable neighborhood with everything you need." In addition to populations arriving from California and China, long-time Seattle residents are moving back from the suburbs in unprecedented numbers. With only 33% of the regional population and 15% of the land base, the City of Seattle nevertheless has experienced 56% of the region's housing growth in the last decade. In this regard, Seattle is a U.S. leader in rediscovering and refining downtown city living. Belltown, in the heart of the theater, gallery, restaurant and boutique district, is mere blocks from Pike Place Market, a 10-minute walk to the Space Needle and museums of Seattle Center, and not much farther to Pioneer Square as well as the sports and entertainment district to the south. It is closer still to the central business district and to the innovation center in South Lake Union, where one of the world's leading innovation engines has sited so many new offices that even life-long Seattle residents can now be heard referring to the neighborhood as "Amazonia."
Livability in the region is also about to get a fantastic boost with the 2019 demolition of the Alaskan Way Viaduct, allowing for the reconnection of downtown to a redeveloped Seattle waterfront, for the first time since the freeway was built in 1953. A great neighborhood is about to get immeasurably better.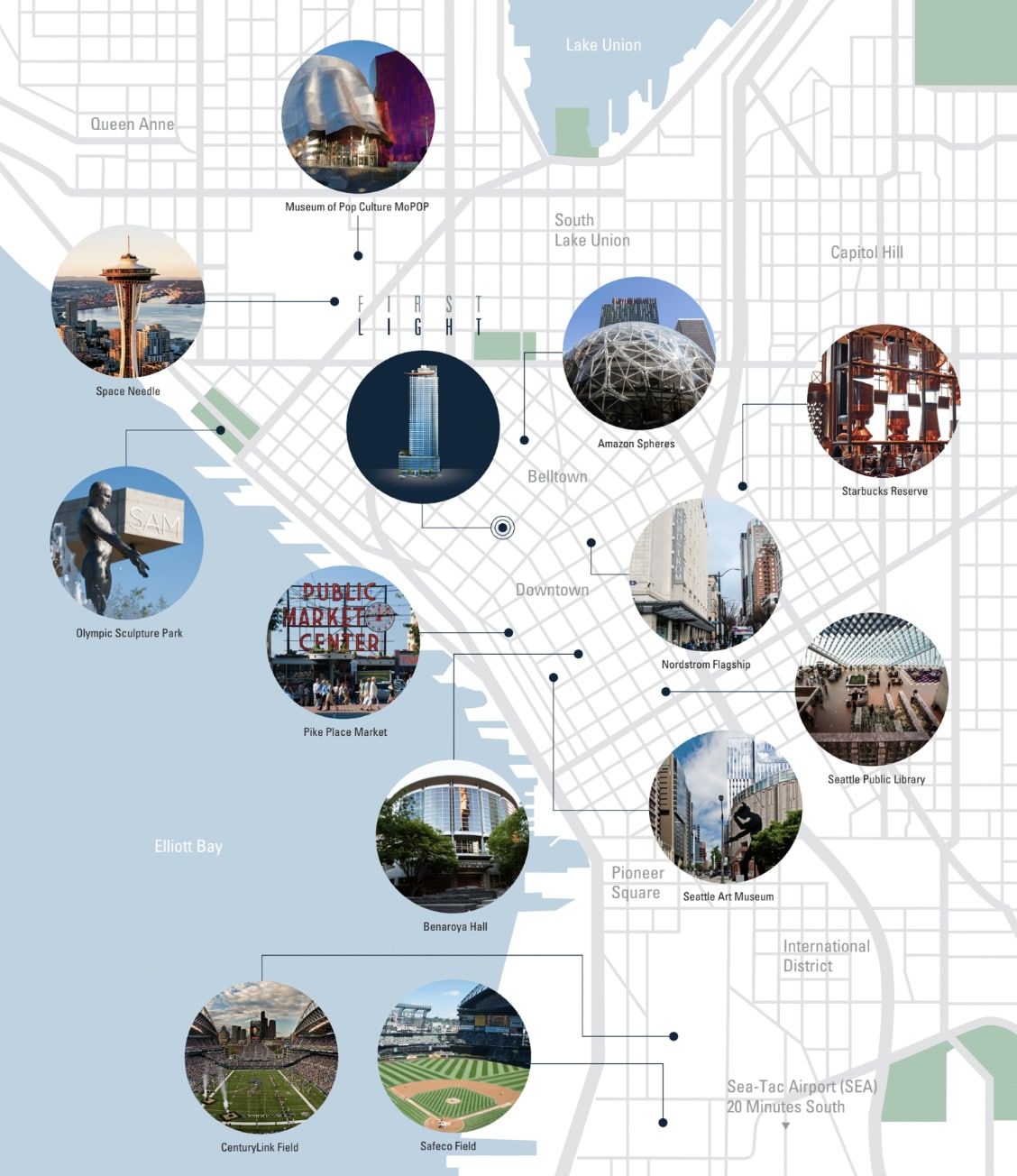 3. Regionally + Globally Undervalued
From a regional and global perspective, Seattle real estate seems somewhat undiscovered: average home prices are between one-third and one-half of those in other West Coast gateway cities, including San Francisco, Los Angeles or Vancouver – an advantage that continues even though real estate prices rose faster in the Seattle metro area last year than in any other U.S. city. With unprecedented housing demand and a post-recession drought in the constructions of new condominiums, Seattle is still working its way out of a severe inventory crunch. For example, Seattle condo listings for sale in December 2017 were down 27.5% from the previous month to just 87 units, the first time the number of available condos for sale in a month had dropped below 100. The high demand and low supply has resulted in the highest rate of bidding wars among large cities in the U.S. In April 2017, 88.7% of Seattle homes received multiple offers, outpacing hot markets in Los Angeles (79.3%) and San Diego (77.5%)
Real Estate Value
Although average home prices in Seattle are between one-third and one-half of those in other West Coast gateway cities like San Francisco, Los Angeles or Vancouver, the Seattle metro area had the U.S.'s fastest growing real estate prices this past year.

4. Economically Robust + Expanding
Seattle is a global center for innovation, and has been for more than a century when the still-powerful lumber giant Weyerhaeuser was just beginning to revolutionize Pacific Northwest forestry. Today, Seattle is the home or headquarters city for Boeing, Microsoft, Amazon and Starbucks, totaling more than $2 trillion in market capitalization. Seattle is the fastest-growing U.S. city for software developer jobs. In 2017, the Seattle metropolitan area accounted for more open software-related job postings in the United States than Silicon Valley – including the San Francisco and San Jose metro areas, combined. As of the end of 2017, 31 Fortune 500 companies now operate research and engineering hubs in Seattle, up from seven in 2010. This critical mass of innovation, creativity and economic activity is a big part of what is driving housing demand in downtown Seattle, which is growing at a record 130% of historic levels, even while demand in the suburbs has subsided.

A Selection of Some of the Top Employers in Seattle
Boeing
Boeing remains the largest employer in Washington State, having established its first factory in Seattle over a century ago. The aircraft manufacturer employs 140,800 people in total, including 80,000 in Greater Seattle. Boeing completed more commercial airplanes than any manufacturer for the sixth consecutive year in 2017, setting an industry record with 763 deliveries. There were an astounding 5,864 planes on back order at the end of last year, guaranteeing stable employment for the foreseeable future.
Microsoft
Microsoft has committed to increase the number of buildings on their Redmond campus over the next five to seven years from 80 to 98, for an addition of about 1.3 million square feet to the 10 million-square-foot campus. When completed, this expansion will make room for 8,000 more employees, adding to its current 47,000-employee head count in the Seattle region
Amazon
Amazon, which currently occupies 9.3 million square feet of office space in the city, is planning to expand to at least 12 million square feet by 2022 – which will comprise more than 20% of the city's total office inventory. Amazon added more than 110,000 employees in 2016, for a total of 340,000. The company currently has more than 40,000 employees in Seattle and it is expected to increase that number to more than 70,000.
Bill + Melinda Gates Foundation
The Bill and Melinda Gates Foundation is the largest private foundation in the U.S., holding $38 billion in assets and a trust endowment of over $40 billion. It is controlled by Bill and Melinda Gates, and Warren Buffett, the most generous philanthropists in America. The foundation currently has 1,500 employees. It has donated $258 million for malaria research alone, helping to support advanced testing on a malaria vaccine.
Starbucks
The coffee company that conquered the world was established in Seattle in 1971, and named for the tattooed first mate in Herman Melville's Moby Dick. With more than 28,000 stores in 76 countries on six continents, Starbucks now employs nearly 240,000 employees worldwide, including 19,000 in the Seattle region and more than 3,500 in its head office, a converted Sears distribution center just south of downtown. Recently Starbucks has begun an aggressive expansion in cities opening one new store every 15 hours in China.
Nordstrom
Nordstrom, known world-wide for the quality of its customer service, was founded in Seattle in 1901 by John Nordstrom and Carl Wallin, with capital that Nordstrom had raised by selling his prospecting claim in the Klondike gold rush (in Yukon, Canada) two years earlier. Beginning as a shoe store (Wallin already had a shoe-repair business), Nordstrom expanded its range and grew across the country in subsequent decades under the management of Nordstrom's three sons. It now has 123 stores and 72,000 employees, including more than 9,000 in the Seattle area.
Costco
The second-largest retailer in the world, behind Walmart, Costco opened its first members-only, warehouse-style store in Seattle in 1983. It now has 759 outlets worldwide, in locations as far away as Iceland, France, Taiwan and South Korea. With more than 230,000 employees in total, Costco has kept its home base on the eastern fringe of Seattle in Issaquah and employs more than 9,000 people in the region.
Expedia
Founded as a division of Microsoft in 1996, the global travel technology company Expedia was spun off in 1999 and has since become one of the dominant players in the online travel planning and purchasing market, earning more than $625 million in 2017. With almost 23,000 employees worldwide, Expedia is based in the Seattle suburb of Bellevue.
5. Favourable Tax Environment
The state of Washington is one of only seven U.S. states where residents are not required to pay a state income tax. This is particularly beneficial when comparing Seattle to rival markets in places such as New York, where state income taxes are at 8.8%, or California, where they are 13% – resulting in some of the highest combined tax rates in North America. There also is no foreign buyers' tax in Washington State, such as the 20% charged in British Columbia. And investors in U.S. real estate may be able to defer all or a portion of capital gains tax if profit is reinvested in the U.S. real estate market.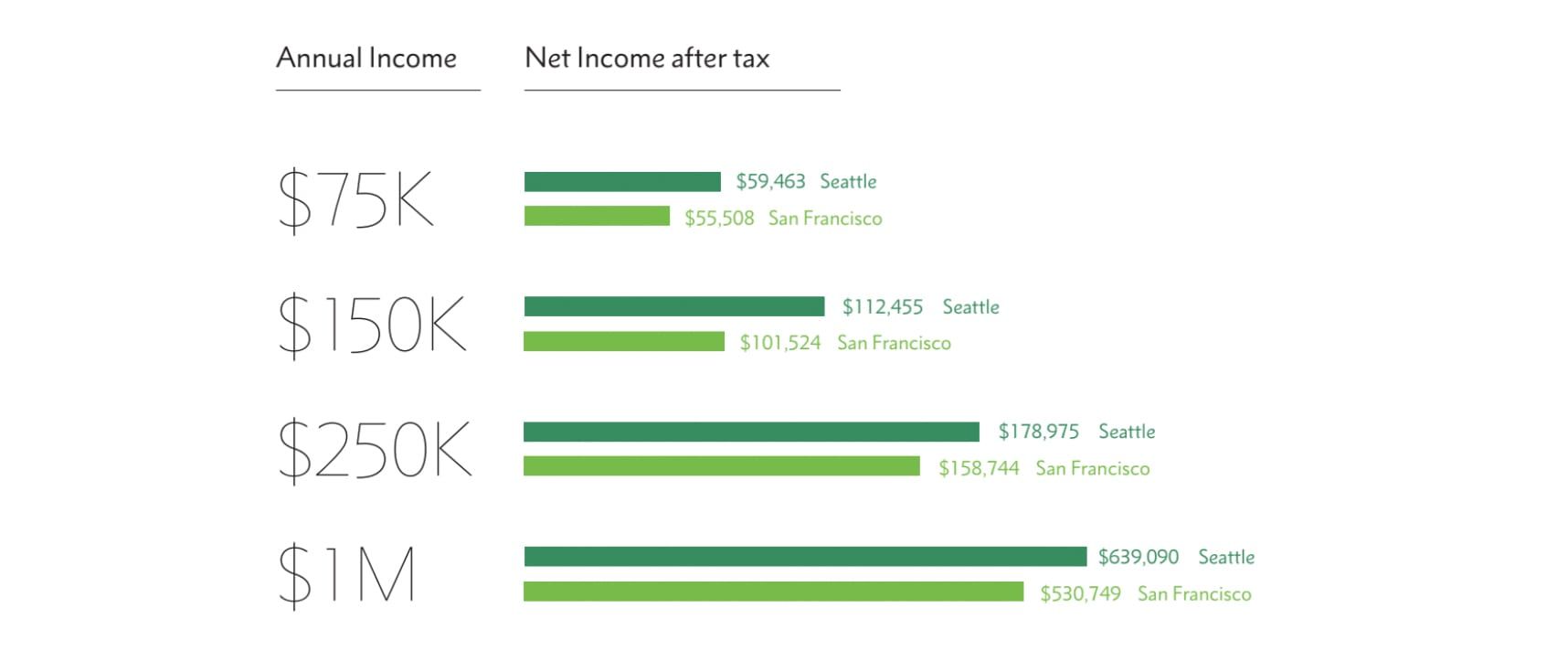 6. Pivotal West Coast + Asia Pacific Location
Seattle is in the center of Cascadia – the Pacific Northwest economic, cultural and biophysical region – and is increasingly the nexus for action in the West Coast technology corridor stretching from Silicon Valley in California to Vancouver in Canada. As the mainland U.S. port nearest Japan and China, it is also a critical trade gateway from the U.S to Asia. The Seattle-Tacoma International Airport is the fastest-growing airport in the United States, and the sixth fastest-growing airport in the world. In 2015, a record 42.3 million passengers moved through the airport, compared to the Vancouver International Airport, which had an estimated 24.1 million passengers the same year. Seattle is the primary hub for Alaska Airlines and the transpacific hub for Delta Airlines. As the closest U.S. mainland airport to China, Sea-Tac is the West Coast global hub for mainland Chinese carriers including Hainan Airlines and Xiamen Airlines, as well as for domestic carriers such as Delta. With rising competition, Chinese businesspeople and travellers are finding quicker and cheaper flights to and from China. There are now a record six nonstop routes between Sea-Tac and major Chinese cities. A new three-times-weekly service will be Xiamen Airlines' first to the United States.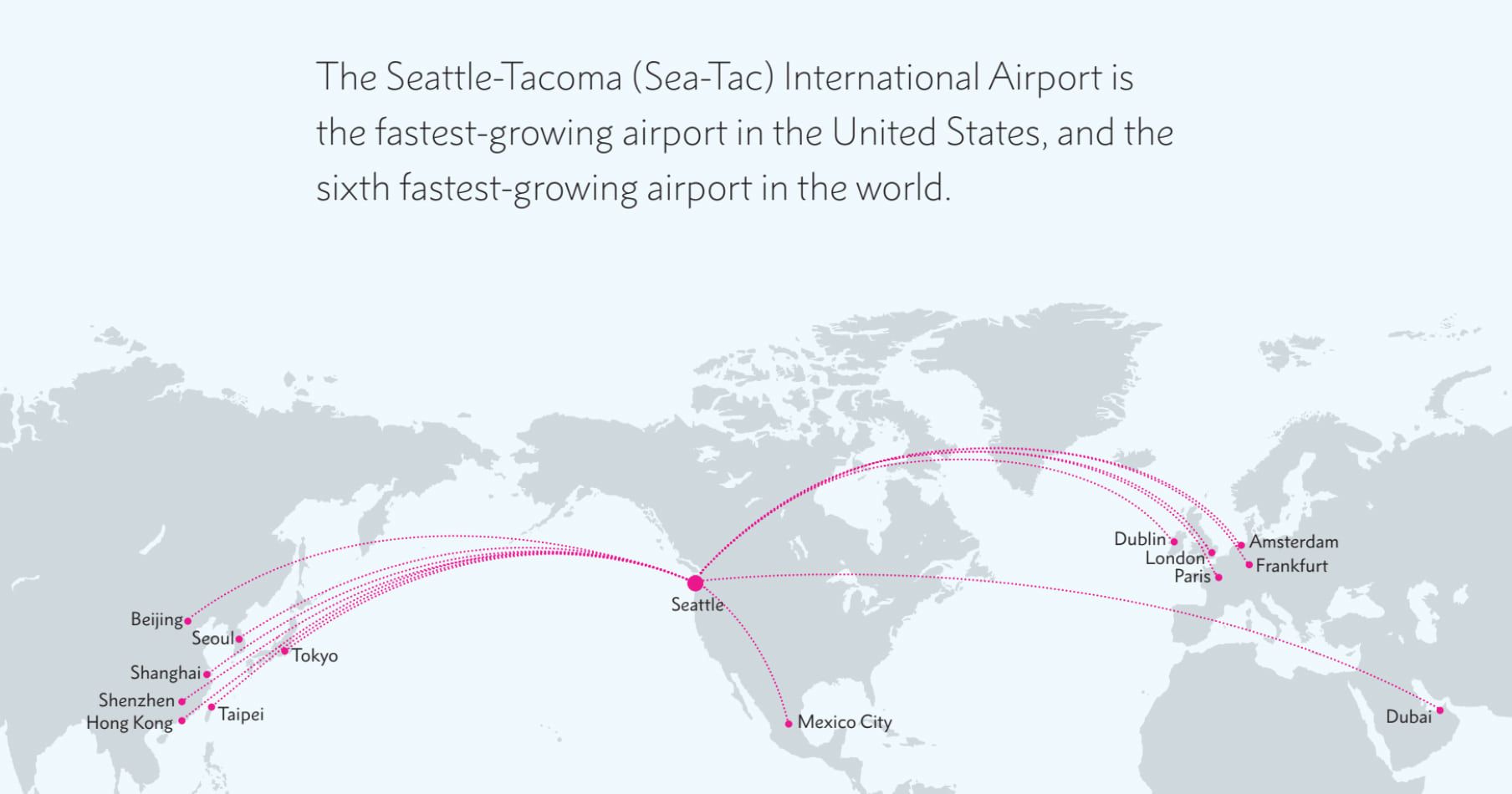 7. Environmentally Exquisite; Ecologically Resilient
Seattle is cleaner, greener and better prepared to manage climate change compared to other U.S. cities and most other cities in the world. Sitting next to the moderating influence of a prevailing west wind that blows fresh air off the Pacific Ocean, the city's climate is mild, both summer and winter. From kayaks to yachts, from lowland hiking to the most ambitious mountaineering, the lakes, the ocean, the forests and the mountain ranges surrounding Seattle offer every imaginable opportunity for outdoor recreation. You can step from a sailboat on Lake Washington and, in little more than an hour, be strapping on downhill skis at Snoqualmie. Thanks to the abundance of parks and greenspace and to the redevelopment and reconnection to the waterfront, many of those recreational options are readily available within the city limits – often within steps of Belltown.
Access to nature is also one of the reasons that Seattle ranks as the second-healthiest city in the nation, based on factors including great health care, fresh locally-produced food, average level of fitness and the amount of green space. The latest research shows that people who live in convenient, walkable, urban neighborhoods – and who drive less, as a result – are consistently healthier than their suburban neighbors. Put those people near parks, lakes and ocean, close to some of the best health care in the world, and mere blocks from the year-round fresh, organic foods of Pike Place Market, or any number of available grocery stores, and you have a prescription for a healthy lifestyle.

8. World Leading Education + Health Care
Seattle has one of the best-educated and most literate populations of any city in the U.S. The United States Census Bureau surveys indicate that Seattle has one of the highest proportion of college graduates among major U.S. cities. This is a reflection of having one of the strongest education systems at all levels, including a full range of excellent post-secondary institutions, including the globally-rated research powerhouse, the University of Washington. Seattle also has the most bookstores and libraries per capita in the U.S.
From a health perspective, McKinsey & Company ranks Washington State as the second-best in the U.S. for health care, as judged on issues ranging from general wellness and rates of mortality, infant mortality and obesity, to having one of the lowest numbers of hospital readmissions. Health research firm, Vitals, also ranks Seattle within the top five American cities for health care, pointing out that it has some of the lowest wait times for care and the highest-rated doctors. It also has a healthy environment, with bountiful amounts of clean air and water and easy, all-year-'round access to the outdoors and nature.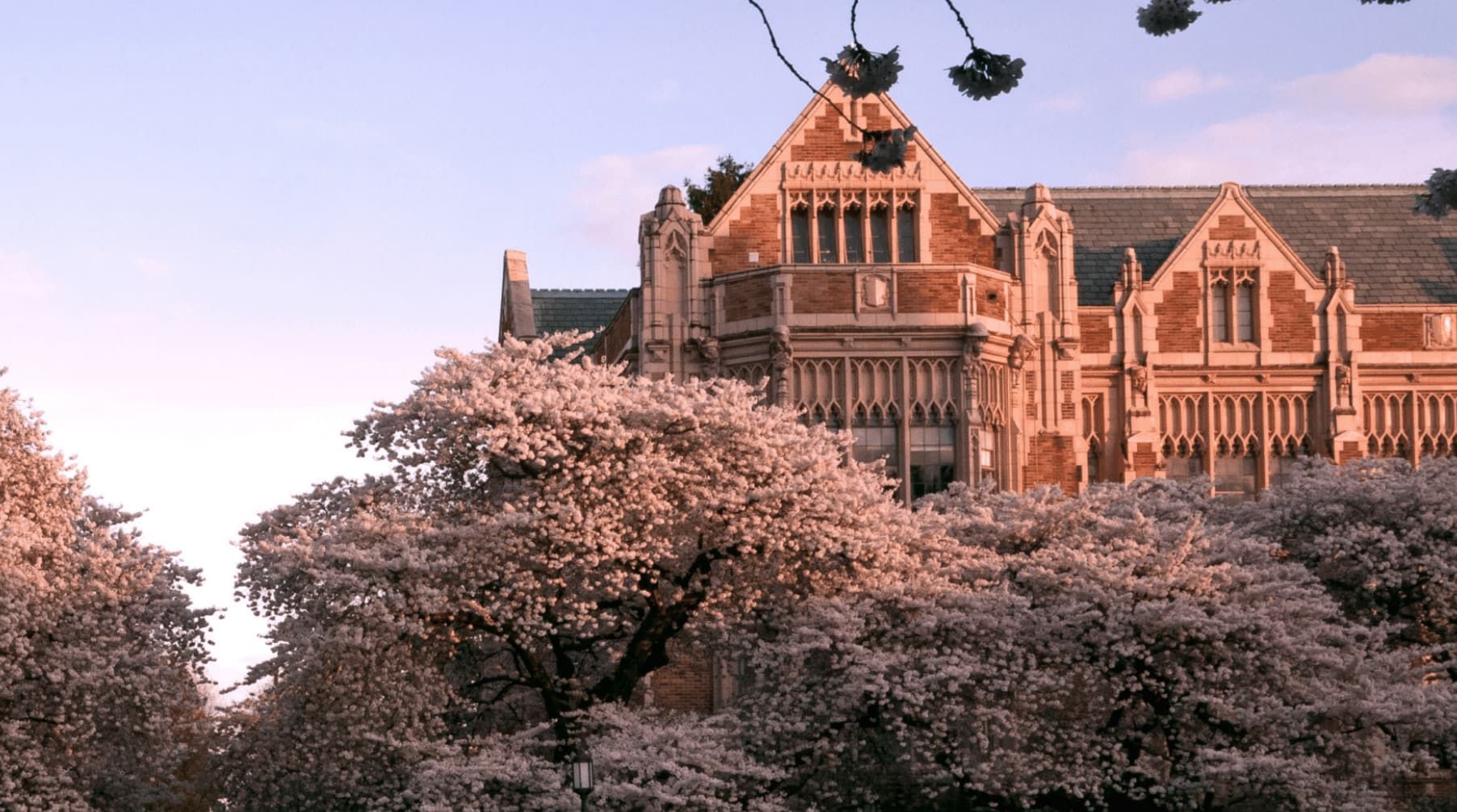 9. Ethnically Diverse + Welcoming
Seattle is known as a tolerant and welcoming center for new residents from the U.S. and around the world. More than 1,000 people move to Seattle each week, with the highest proportion coming from California. Currently coming north at the rate of more than 30,000 people per year, nearly a million Californians have relocated to somewhere in Washington State in the last 25 years. World-leading firms including Amazon, Microsoft, and other tech power houses also draw new residents from across the country, and around the world.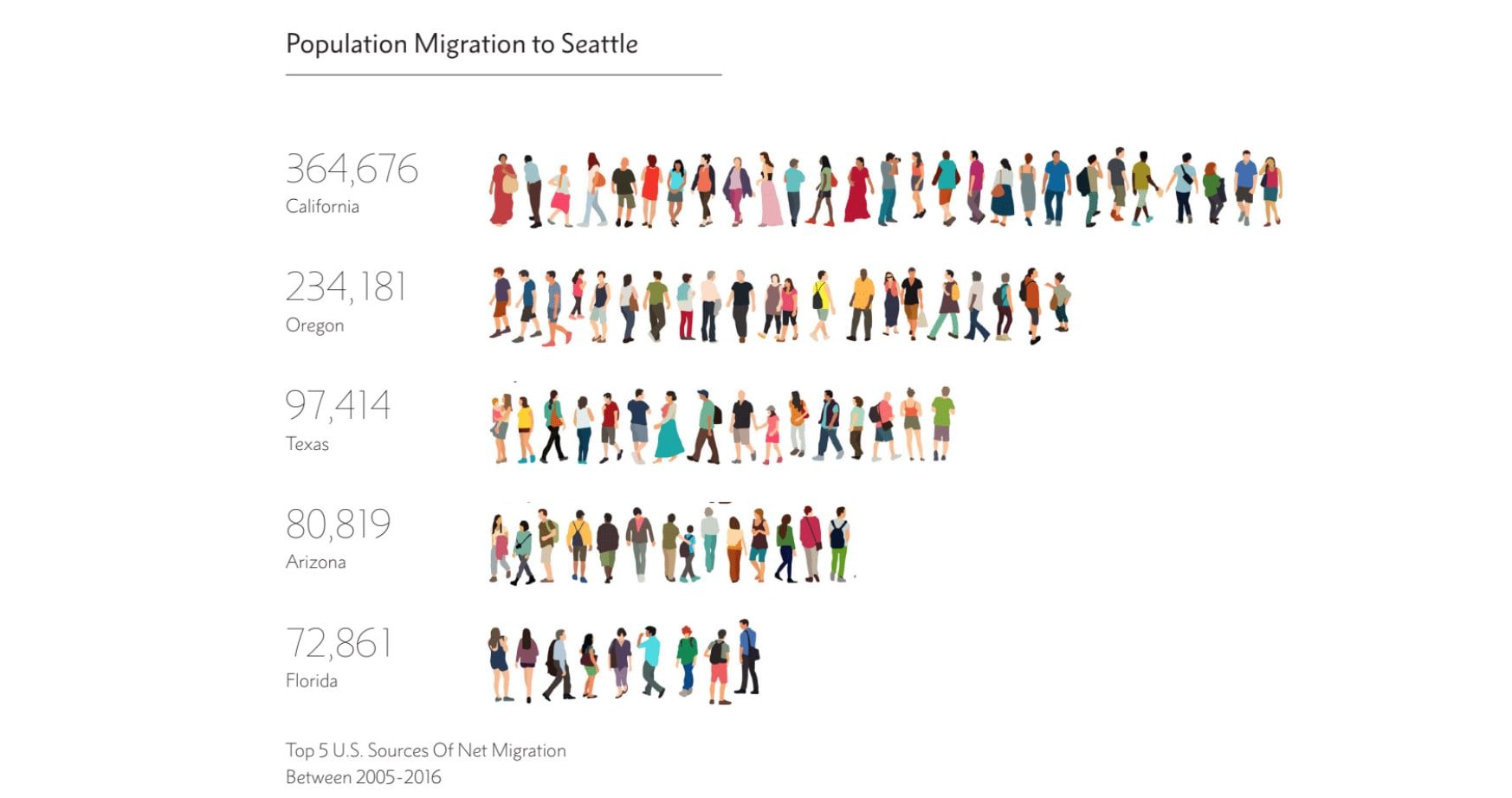 10. A Center of Culture + Entertainment
Food, drink, art, architecture, music, dance, fashion, sports, literature, science: all these (and more) combine as components of culture, and all are represented at a world-class level in Seattle – most within a very pleasant walk of First Light, at 3rd and Virginia. In or very near Belltown, restaurants, cafes, brew pubs, galleries and boutiques abound, as do theaters, old and new. From the flower stalls of Pike Place Market to the parks and playing fields of the Stadium District, every variety of distraction or entertainment is near at hand. Seattle has earned its reputation as one of America's most innovative cultural capitals in the country.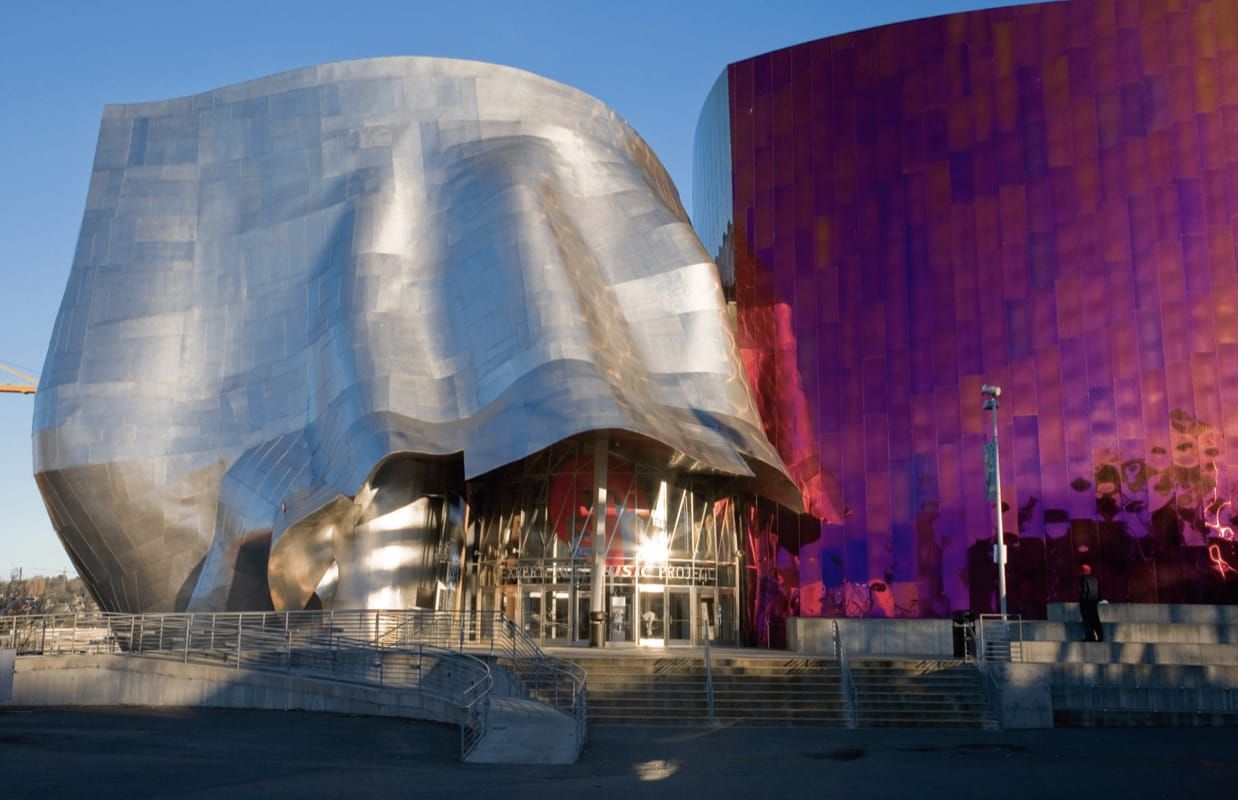 ---
Interested in Investing In Seattle?
Check out the First Light Pre Sale available now
Or contact me for more information. 604.809.0834 | [email protected]
---