Why I Chose Oakwyn For My Brokerage
How Did You Decide Which Brokerage To Go With?
I'm an information person. I need to absorb as many facts and details as possible in order to make and informed decision. Choosing a brokerage was naturally no different. I mean, I was making a major life decision here!
After 21 years in the music business I had made the decision to explore other passions in my life, mainly Real Estate. I've been a REIN (Real Estate Investment Network) member for over 6 years and have accumulated a number of properties across western Canada thanks to their educational training. The Real Estate industry became more and more attractive to me during this time. The more people I met that were involved in the industry the more I liked it. It really felt like the right place for me to be, the perfect fit for my future.
Once that decision was made it was time to start interviewing with brokerages. I spoke with a number of Realtor friends to hear their experiences and about their current workplaces. I studied up on which brokerages were in my vicinity and reviewed their websites thoroughly to understand what each one offered. All this research led me to the following conclusions about how to decide on your brokerage:
Your relationship with the managing broker
Do you like them? What's their background? How much time do they have to give you?
The amount of type of training you'll receive
Are you assigned a mentor
What type of marketing materials do they supply
Company culture. Does this emulate your personal beliefs?
Fee base or percent base payments
Office location(s)
Does a large or boutique brokerage fit your image better
And ultimately your gut feeling about the place
I found it immensely beneficial to ask for the contact information for 3 realtors that have been at each brokerage for 12 – 16 months. I then called each one and ask what their experience was like. This unveiled some very interesting facts and true-life experiences about their time at the brokerage.
This more than almost any other aspect is how I made my decision.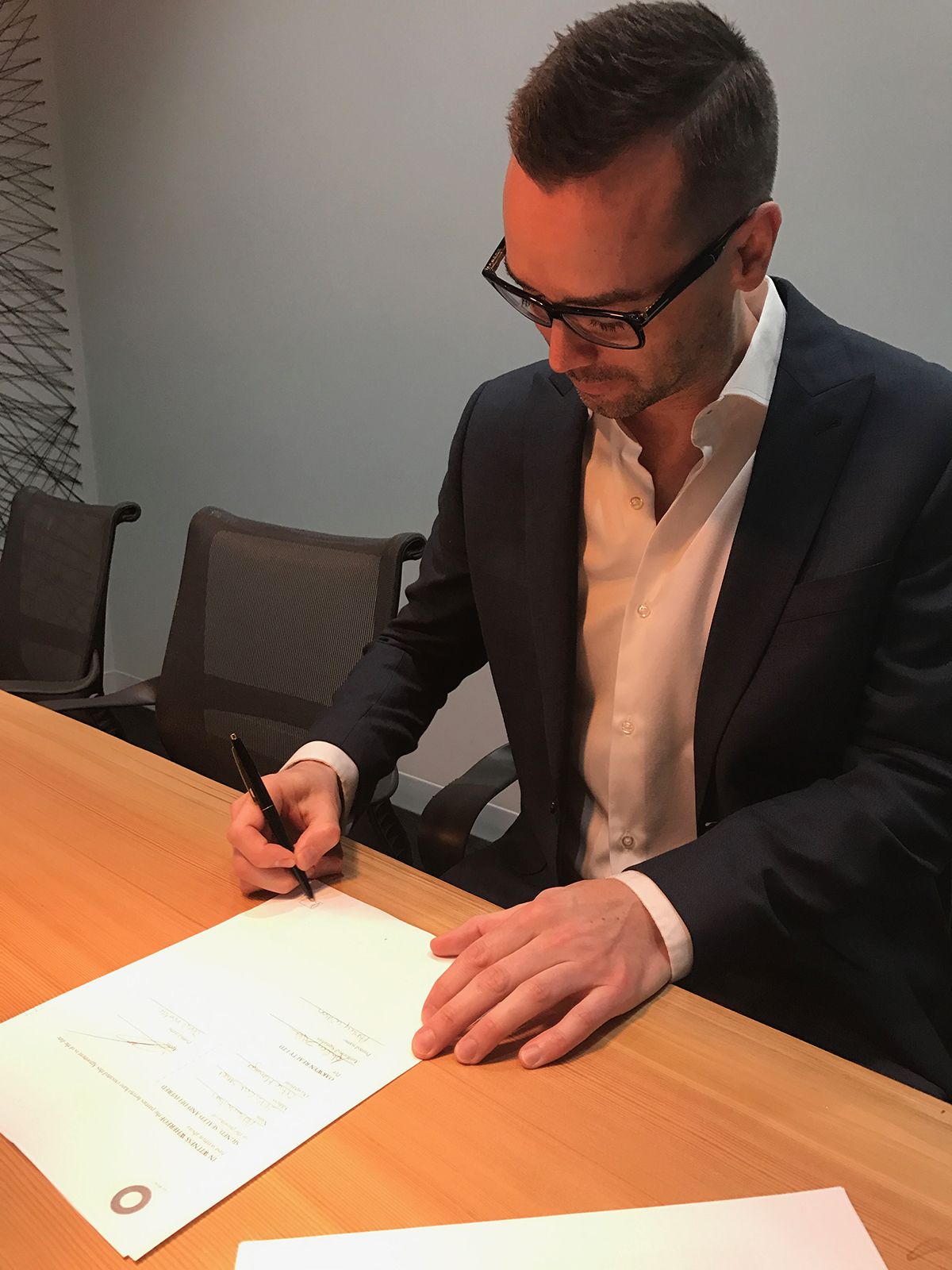 I'm incredibly happy with my decision to join Oakwyn Realty. A big part of this decision was the fact that I deeply aligned myself with their core values, ones they literally put on the wall in giant letters at the office:
• Put People First
• Innovative Service
• Create A Community
• Real Estate Nerds
• Lead By Example
• Pursue Growth & Learning
• Embrace & Drive Change
The entire team is incredibly helpful and nurturing, it really feels like a family here. It's only been 1 month and I'm constantly reassured that I made the right decision. #Oakwynite for life!