Vancouver Real Estate Update - Friday April 27, 2018
MLA, a local Pre Sale Marketing Company, recently released an article stating that an estimated 11,064 new home starts are scheduled to launch in 2018. This is an increase over 2017's launch amount of 8,338.
If we average 2 to 3 people living in each home that totals new housing for around 22,218 to 33,192 people. This still falls very short of the estimated 50,000 new homes required to meet the demand of people moving into the Greater Vancouver Area this year.
This paints part of the picture of why the housing market remains so hot, the demand is greater than supply.
As interest rates increase and lending regulations tighten, we're seeing the majority of Real Estate transactions happen between the $500,000 to $800,000 price point.
Well priced Pre Sale developments are selling out in a matter of days, while detached homes over $1.5m are sitting on the market longer then they have in years.
As in any market, strategy, education and timing are vital today.
There are always opportunities to maximize the sale of your home, or the purchase of your next property.
Thinking of Selling? See how I help ensure you get the most for your home.
Thinking of Buying? There are 2,449 new listings this week.
---
Here are the Brand New Listings in your area:
---
FEATURED PRE SALE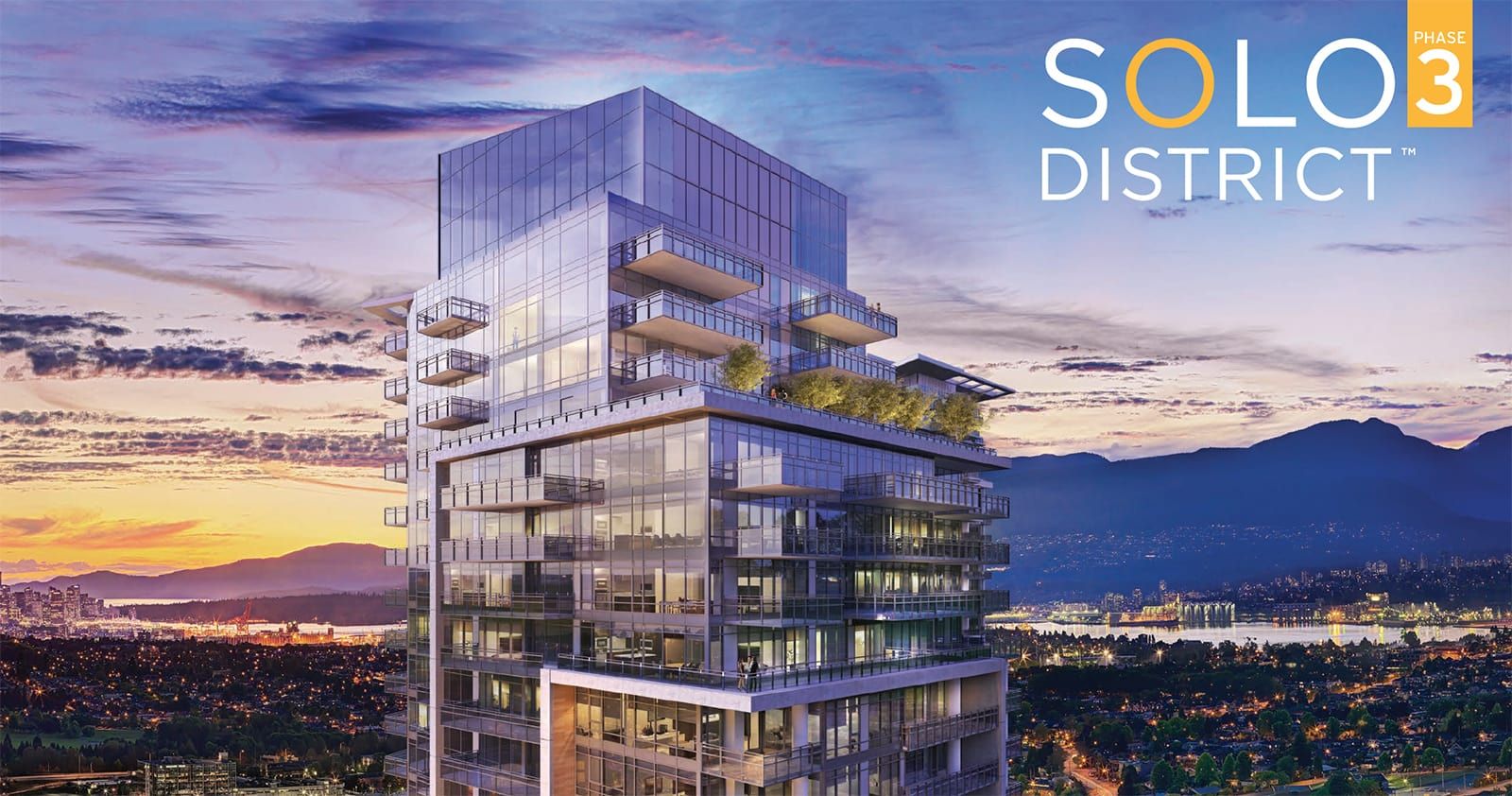 SOLO DISTRICT PHASE 3
Brentwood, Burnaby
SOLO District includes over 80,000 square feet of new retail space, including Burnaby's first Whole Foods, famous for its unsurpassed selection of organic fresh and prepared foods and other essentials. The retailers on site are invigorating the neighbourhood, offering convenient accessibility to everyday necessities right outside your door.
Completing 2021