REAL ESTATE INVESTMENT - 1/2 Duplex with Legal Suite
Why Invest In Dawson Creek
Dawson Creek features expanding economy and major economic pillars that include agriculture, forestry, mining, tourism and oil and gas, there is a wealth of work, investment and business opportunity. The abundance of natural gas resources indicates long-term growth in the local economy. Dawson Creek's proximity to oil and gas resources and coal mines to the south make it an ideal service and residential centre for the South Peace area.
There are approximately 10 major multinational oil, gas and energy companies investing and spending in the hundreds of millions in the region, the economy is very strong. The business from these companies creates a strong, positive effect on other sectors and businesses in the area. Presently, there are over 585 farms operating in the region creating over $460 million in capital annually. A prominent new feature of the Dawson Creek landscape is the first wind farm in BC including over 30 turbines situated to the southwest of the town, providing BC Hydro with over 100 megawatts of power. Louisiana Pacific Strand Board Plant, Northern Lights College and Greensmart Manufacturing are all large workforce contributors to the municipality.
This 1/2 Duplex is a potentially great opportunity to invest in a strong and growing area.
Property Details
3 Bed 3 Bath half duplex with legal 2 Bed 1 Bath self contained suite.
Built in 2016 - this was the very last legally suited duplex built in Dawson Creek
New home warranty in place
Located on a large corner lot with heaps of parking and good sized fenced yard.
Main unit has been owner occupied since day 1 and is in immaculate condition
Similar units and the other half of this duplex are renting for $3,000+ / month + tenant pays all utilities
Asking $435,000.
Total Monthly Positive Cash Flow = $929
Total Annual Positive Cash Flow = $11,148
PRO FORMA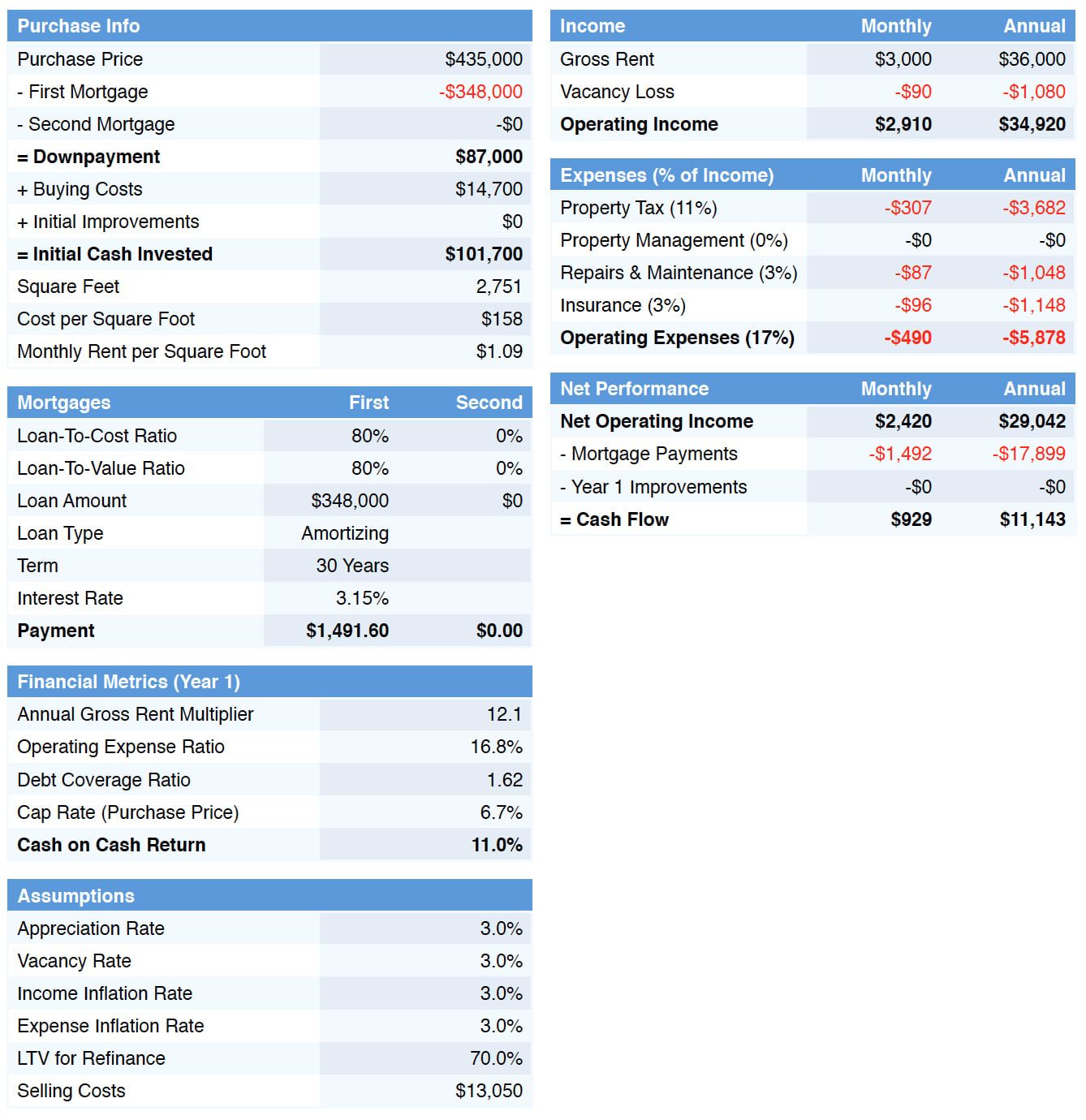 ---
For More Information On The Property Please Call, Text or Email
604.809.0834 | [email protected]
---