Phoenix Arizona Real Estate Investment
Western Wealth Capital is a BC based company that helps people investing in USA Real Estate.
They have completed over 85 Projects and helped individuals just like you invest over $1,500,000,000 in Real Estate.
Their investment strategy is straight-forward:
Buy multi-family buildings in high demand areas then renovate, add washer/dryers, fill vacancies, maximize rents and sell the building for a profit.
They have successfully executed this plan 32 times and have just released their 33rd multi family opportunity, this one in Phoenix, Arizona.
The investment is targeting cash flows ranging from 7% - 11% and annualized returns as high as 21%.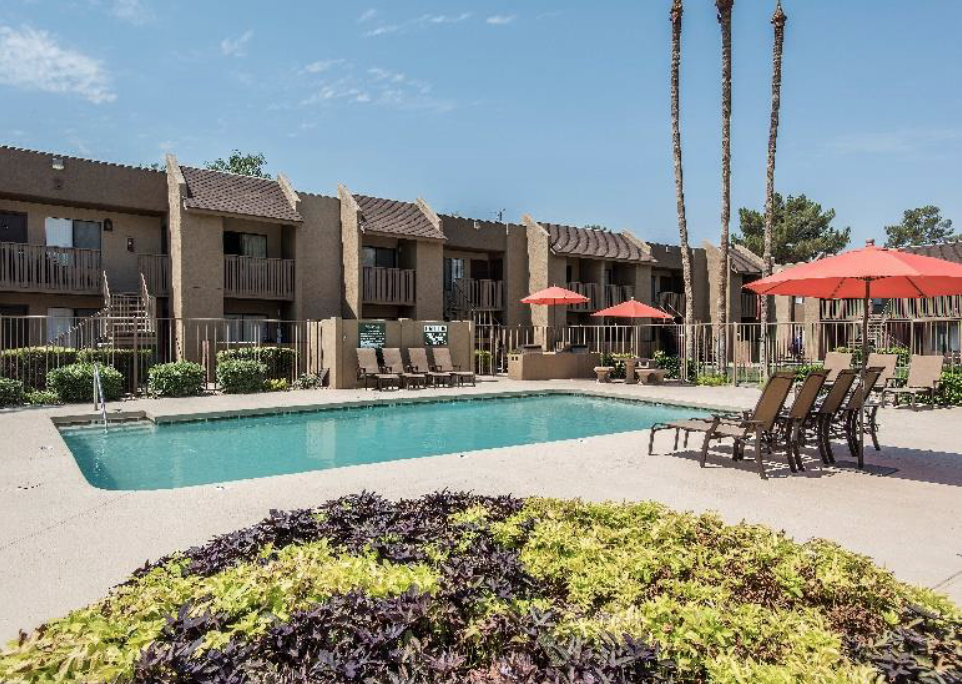 How Does It Work?
Western Wealth are raising $9.25M to be used towards the down payment, improvements, legal costs, fees and reserves. Over the next 3- 5 years they will execute the plan to renovate and add washer / dryers, fill vacancies and normalize rents. Around the 18 month mark they will refinance the building based on the new net operating income and pay back a portion of your investment. Once the is completed they will sell the building and pay out the profits to the investors.
How Much Can I Invest?
Investments start at $25,000 USD and can be increased in $25,000 USD increments.
When Do I Get My Money Back?
The partnership plans to distribute approximately 80% of cash flows annually on November 30 of each calendar year. Net proceeds made from the refinance will be disbursed approximately 18 months after the acquisition date. Sale of the property is targeted between 3 - 5 years after the purchase date.
Any possible distributions made by The Partnership will be in the following order:
The Limited Partners (you) will be paid back their initial investment first.
Limited Partners will then be paid 65% of the profit, if any.
The General Partner will then receive 35% of the profit, if any.
Intersted & Want To Learn More?
You can reach out to me at anytime for more information.
[email protected] and 604.809.0834
---
Arizona Investment Opportunity | Sierra Pines
Western Wealth Capital intends to invest in Sierra Pines Apartment, a 332-unit apartment community located in the Northwest Valley of the Metropolitan Phoenix Area, in the heart of the growing financial services and professional services employment hub. The multifamily property is located in Metro Phoenix's I-17 corridor (the second largest employment hub in the Valley) and a short drive away from the I-10 industrial corridor where major global companies -- including Amazon, Safeway, and PetSmart have set-up distribution facilities employing thousands of people.
Sierra Pines is also just thirteen miles away from downtown Phoenix, an employment hub of 63,000 people and home to government, legal, and financial institutions as well as Arizona State University, the University of Arizona and the Phoenix Biomedical Campus.
Sierra Pines was developed in 1983 and features mostly original interior finishes, offering investors tremendous upside through an interior value-add program. The property had all roofs replaced in 2011, this enables us to put even more focus on the value-add program.
Business Plan
The business plan involves increasing the net operating income by approximately 53% over a five-year period using Western Wealth Capital's disciplined and consistent value-add program. The four main drivers to increase the net operating income are:
Normalize Rents – The current owners are operating with significant disparity between rents of like-units across the property. Western Wealth Capital intends to reduce that disparity using our proven lease management approach. This action has the potential to increase the property value by over 50% by just normalizing and bringing rents to market.
Interior Upgrade Value Add Opportunity – There is a huge potential for interior upgrades on this property. Western Wealth Capital plans to complete interior upgrades to 150 of the 332 units over two years. We have modelled a conservative projected $75 per month per unit increase in rental income for upgraded units.
Washer & Dryer Value-Add Opportunity – This property has had no washer/ dryer installations to this point. Western Wealth Capital plans to install washers and dryers in 200 of the 332 units over two years, enabling an increase of $50 per unit per month of rental income.
Bring rents to market average – Rents are forecast to be increased approximately 5% in year 1,2 and 3 and 4% in years 4 and 5. (Rents in this sub-market have increased by 7% in the last year.) (Source: Colliers)
Supplemental Financing
Our unique supplemental financing option allows us to access additional financing proceeds after approximately 18 months if we can increase the net operating income. Traditionally, refinancing includes brokerage & legal fees similar to the costs of acquiring a new property. We have negotiated this supplemental financing option with the lender at a negligible cost compared to a traditional loan. A reappraisal that results in an increased property value will allow the limited partnership to increase the loan and distribute the net loan proceeds to the limited partners.
Property Overview
Sierra Pines is a 332-unit multifamily community built in 1983 comprising of 32 studios, 176 one bedroom/ one bath, 44 two bedroom/ one bath and 80 two bedroom/ two bath units. The property demonstrates timeless, low-density site plans with excellent function and design within the interior living space. Sierra Pines offers a tremendous value add opportunity as only seven units have been upgraded and none of the units have washer/dryers. The community features two swimming pools and a spa, fitness center, picnic areas with barbecues and laundry facilities. All roofs at Sierra Pines were replaced in 2011 and are covered by a 10-year warranty.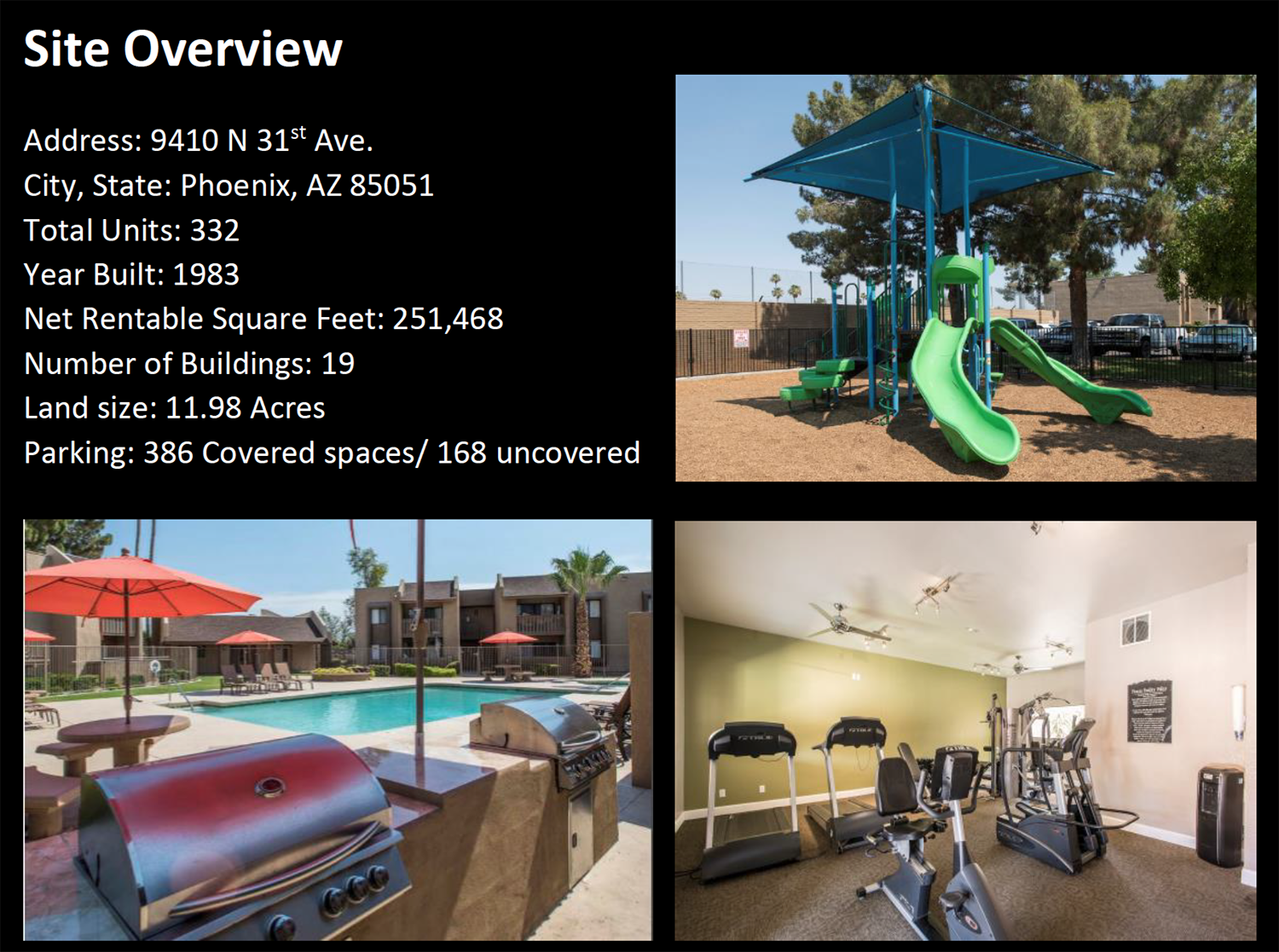 Significant organic net rental income growth has emerged at the property in the first half of 2017. Leases signed in the last two months at Sierra Pines exceed in-place rents at the community by 9.4%. The community has in-place rents below current market rents and market rents below its competitive sets, ideally positioning Sierra Pines to close the rent gaps within its competitive sets through Western Wealth Capital's value-add program.
Sierra Pines is located in Metro Phoenix's I-17 Corridor, an urban infill submarket in Northwest Phoenix. The I-17 corridor is one of the most densely populated areas of Metro Phoenix and home to one of the largest concentrations of jobs in the Valley. Sierra Pines is within the Deer Valley/ I-17 employment corridor (±120,000 jobs) and proximate to all of the Northwest Valley's largest employment centers. The daily employment count within five miles of Sierra Pines exceeds 157,000 jobs.

The I-17 multifamily market has strong fundamentals supporting a favorable rent growth outlook. Submarket occupancy in the last twelve months averaged 95% with rent growth increasing 7.0% over the course of 2016. There are currently no multifamily communities under construction or planned within three miles of Sierra Pines and submarket rents remain very affordable at an average of $793 per month as of Q117.
The largest employers in the Deer Valley/ I-17 employment corridor include Banner Health (±7,650 jobs), USAA (±5,000 jobs), Safeway Corporate (±3,000 jobs), Honeywell (±1,500 jobs), Cigna (±1,500 jobs) and PetSmart Global Headquarters (±1,800 jobs).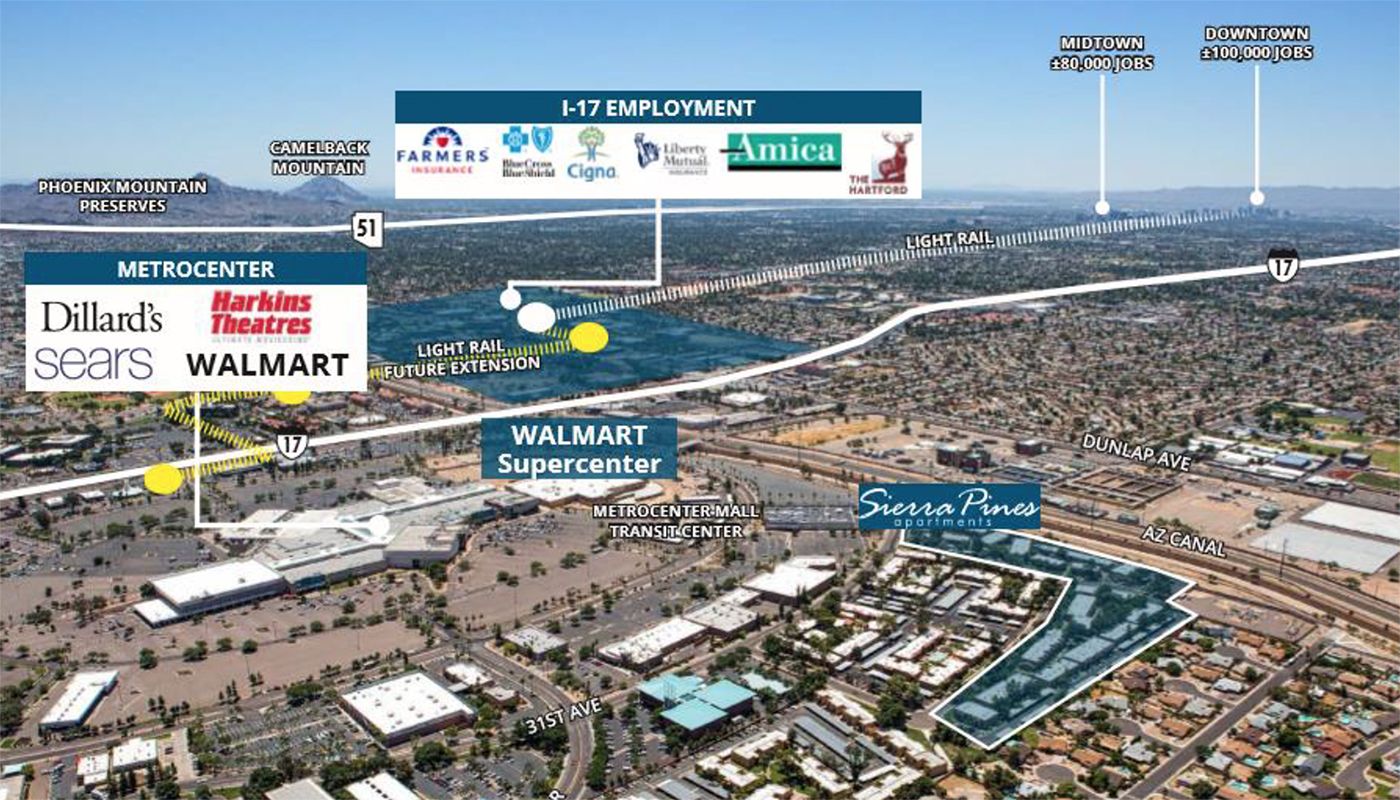 Further upside is supported by the communities' proximity to major adaptive reuse/ infrastructure projects in progress, which will positively impact long-term economic growth prospects in the I-17 corridor and further support multifamily demand. Phase I of the Northwest Metro Light Rail Extention opened in March 2016, following 19th Ave from Montebello to Dunlap Ave. Dunlap station is located less than 1 mile from Sierra Pines and has the second highest daily passenger count of all Metro Light Rail Stations across Metro Pehoenix. The proximity of the new Light Rail Metro line gives Sierra Pines residents convenient access across the Tempe and Mesa area. Phase II of the extention is scheduled to begin construction this year.
Private Placement Terms
Issuer: Western Wealth Capital XXVIII Limited Partnership (The Partnership)
Fees paid to the General Partner
Acquisition fee: 1% of the total costs of the acquisition of the identified asset to be paid upon closing of the identified asset.
Asset management fee: 3% of monthly rents.
Asset setup fee: $8,500 paid upon closing the identified asset.
Mortgage guarantee fee: 1% of the amount guaranteed for any acquisition loan, financing or refinancing.
Disposition fee: 5% paid upon liquidation of the identified asset, payable only on the amount of the increase over the purchase price of the identified asset.
Profit sharing as described in the Disposition Waterfall below.
Fees paid for capital raising:
Capital raising fee paid to individuals or companies who qualify under the relevant securities legislation in an amount up to 5% of the funds raised by such individuals or companies, subject to applicable laws. Any such capital raising fees will be paid upon closing of acquisition of the identified asset.
Risk Factors
Investment in the Partnership involves a high degree of risk and is suitable only for sophisticated investors and requires the financial ability and willingness to accept the high risks and lack of liquidity inherent in an investment in the Partnership. No assurance, representation or warranty can be given that the Partnership's investment objectives will be achieved or that investors will receive a return of their capital.
An investment in Units is subject to risk. Standard risks applicable to investments of this nature include:
No market for Units – There is currently no resale market for the Units and it is not guaranteed that any market will develop. The Units are not transferable without the approval of General Partner and in compliance with applicable securities laws and regulations.
Vacancy Rates – The apartment building business relies on a steady supply of good quality tenants. A shortage of quality tenants due to an economic downturn or job losses in a given marketplace could result in higher than expected vacancy and lower than expected revenue.
No guaranteed return – The projected returns described in this Investment Summary are not guaranteed. An investment in Units is not suitable for investors who cannot afford to assume significant risks in connection with their investments.
Tax matters – Investors should consult their own tax advisors for advice with respect to the tax consequences of an investment in the units based on their particular circumstances.
The limited partnership intends to acquire units in an Arizona Limited Partnership (the "LP"). The Arizona Limited Partnership will own all of the issued units of a second pass-through Arizona Limited Partnership, which will be the owner of the property. The limited partnership will own units in the LP. In the event of a refinance of the property the limited partnership will be entitled to participate in the net proceeds of the refinance on a pari passu basis. For more information, investors are advised to contact the principals of the limited partnership and to review all of the various agreements governing the relationships described herein.