PRE SALE - Upper Montrose in Downtown Abby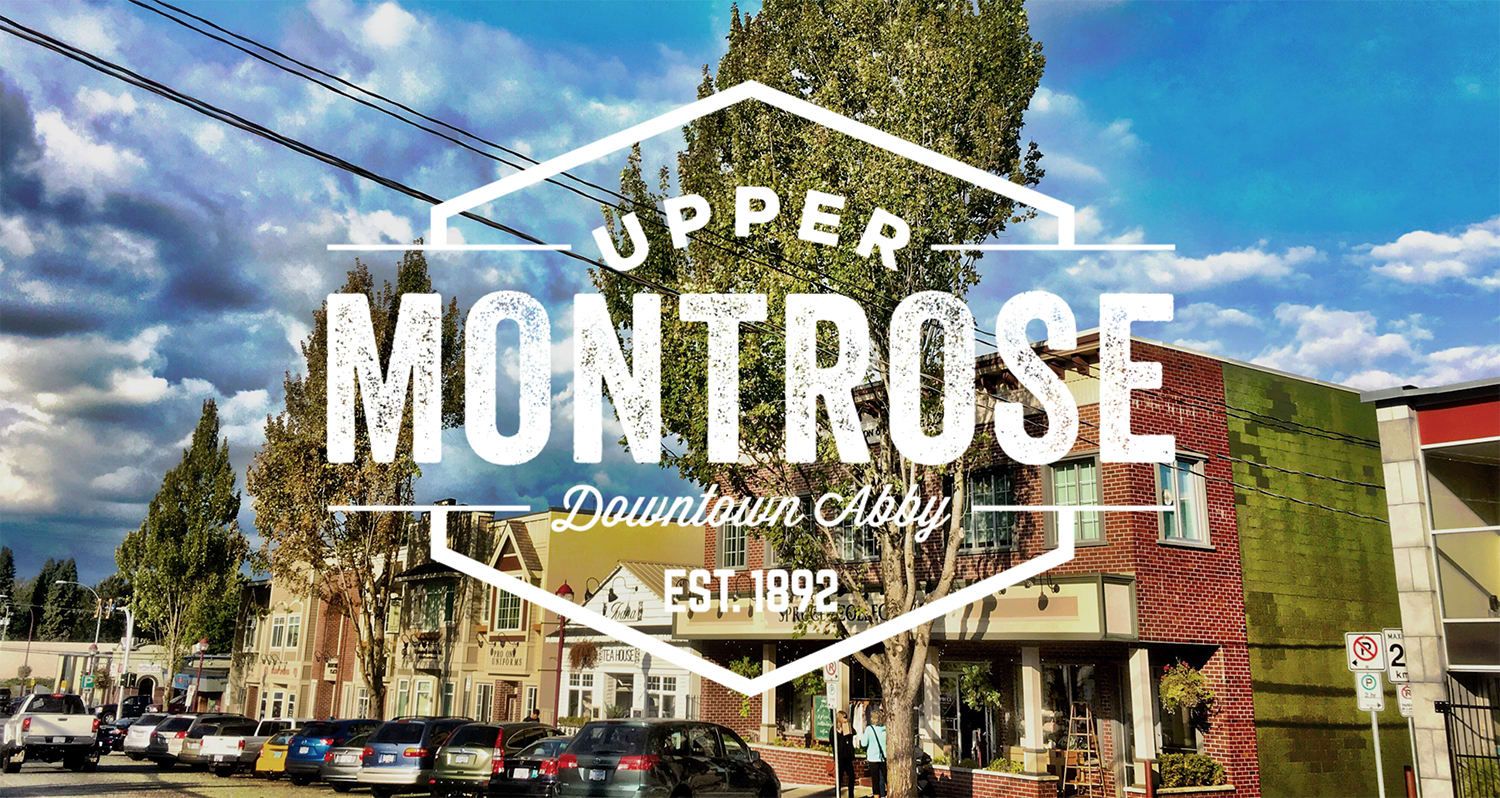 In the heart of Abbotsford lies a historic, charming, artistic and exciting downtown core. This old center of town has become the energetic focal point of 'new' Abbotsford. Downtown Abby hosts a variety of vibrant shops, quaint restaurants, cafés and the sidewalks are alive with community and local character. It's easy to imagine why the downtown core is becoming one of the most lively and sought-after neighborhoods in Abbotsford. Within steps of charming character retail and the local flavor of Abbotsford, Upper Montrose will be a place where "something old and something new" can happily collaborate.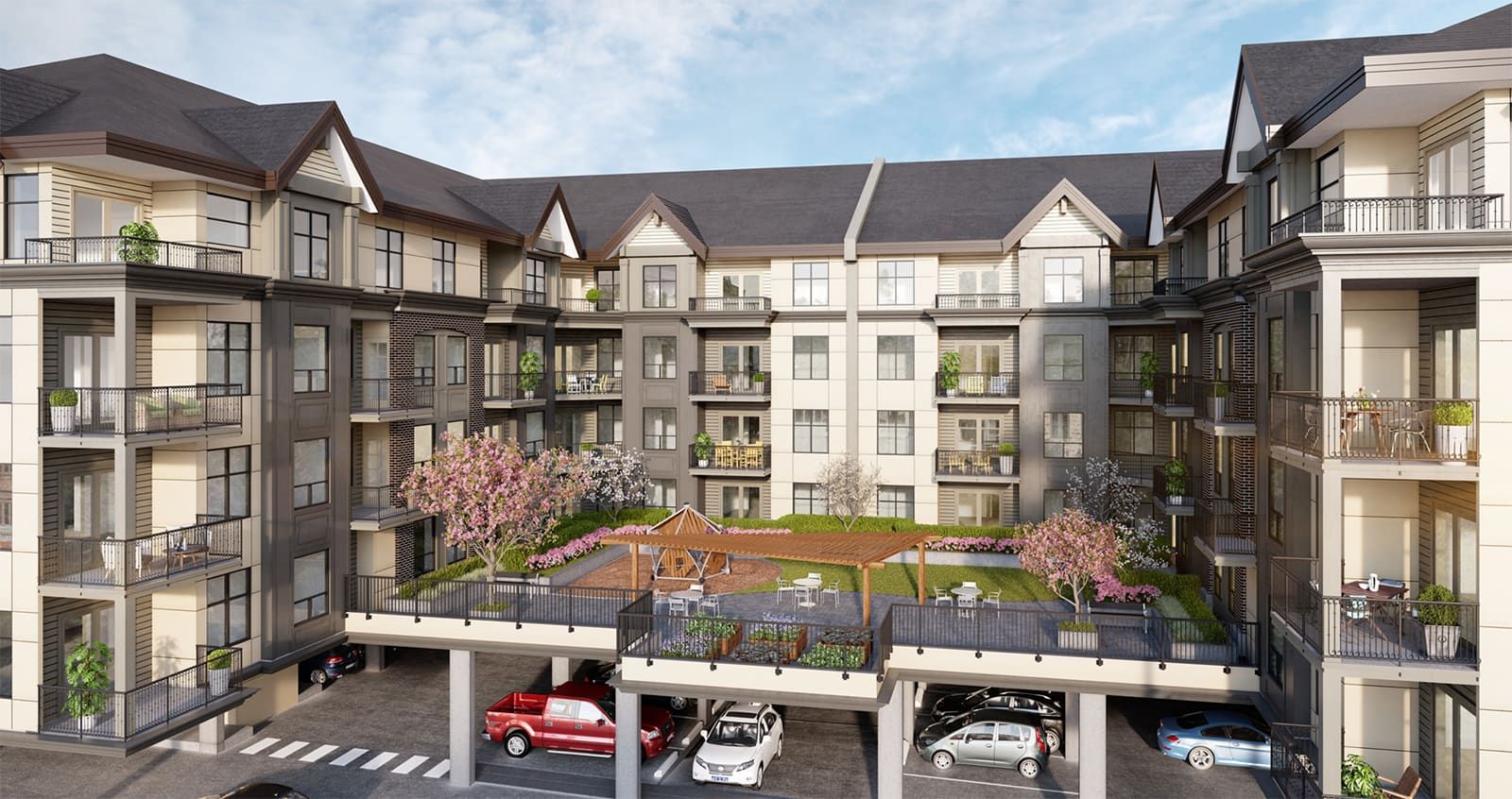 Not often does an area have such glowing reviews. It could be the neighbours themselves. Along each block, there is a story to be told and a memory to share. The artisanal nature of many restaurants and cafes is complimented by the energetic entrepreneurs who provide many of the services in the shops lining the streets. The Gastown of the Fraser Valley pulls people from all over to experience all that this neighbourhood has to offer.
Get in shape at some of the coolest fitness, yoga and spin classes. Enjoy incredible meals, shop stylish shops, and meet people with passion for what they do.
Steps from your home, only minutes from the highway.
There's no shortage of places to explore within steps of Upper Montrose. The surrounding community is one of the most walkable neighbourhoods in the Fraser Valley. This key neighbourhood is only a part of everything that Abbotsford has to offer.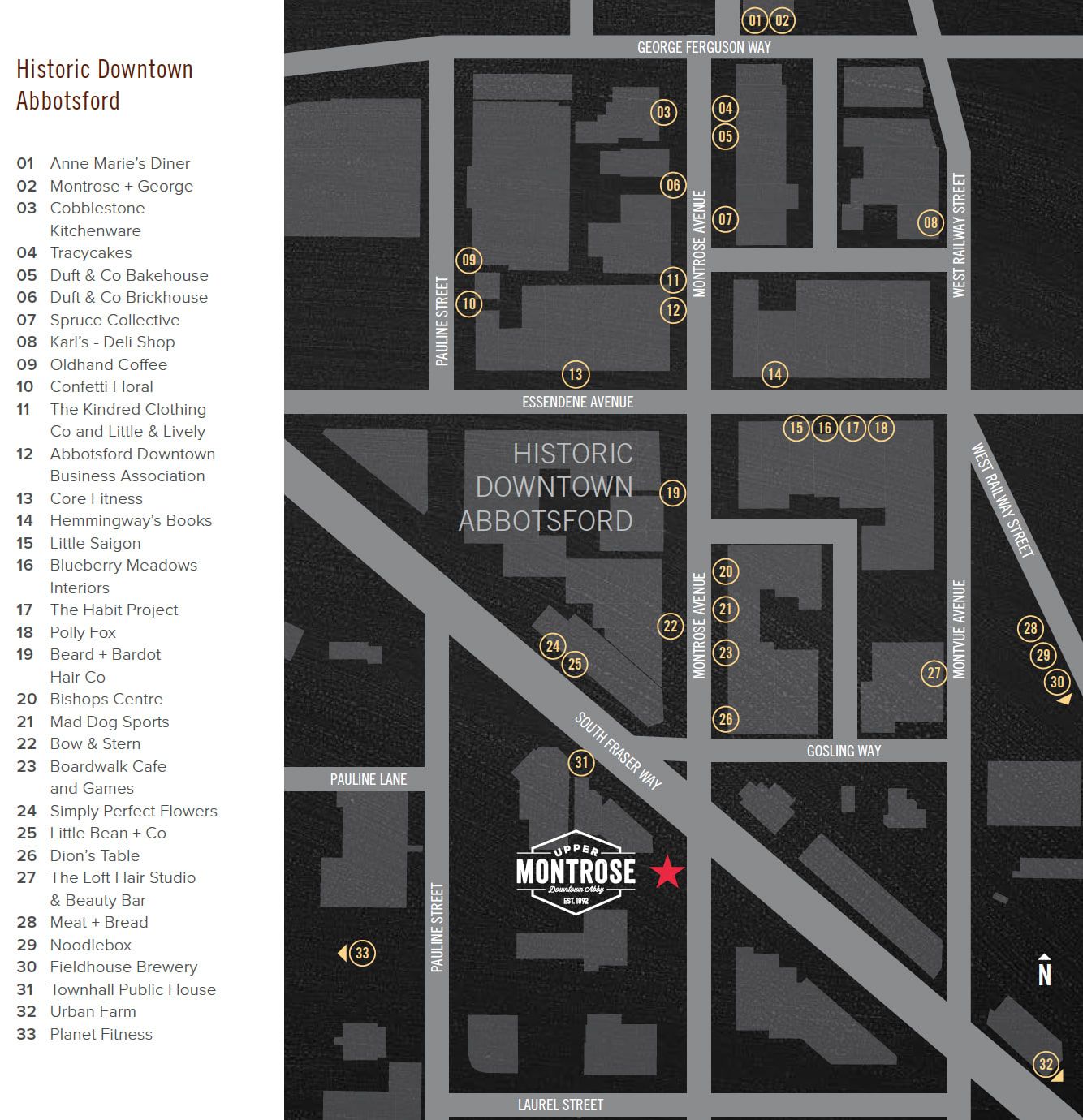 " The Gastown of the Fraser Valley"
- Mayor Henry Braun, CBC Radio, 2017
Embrace the character of the neighbourhood.
Be timeless.
Upper Montrose has two different street views. Montrose features traditional retail stores, while Pauline Street has four live-work units. The combination will provide a very different walkable outlook for the entire block and more opportunities for this thriving business community.
The design of Upper Montrose pulls in many historic elements that this area is made famous for. Mainly, brick and wood starts at street level, and carries throughout the upper floors, capped off with a signature roofline. The dynamic exterior of this building is attractive and functional. Homes feature bay windows and balconies which offer a unique element but also encourage privacy in each home.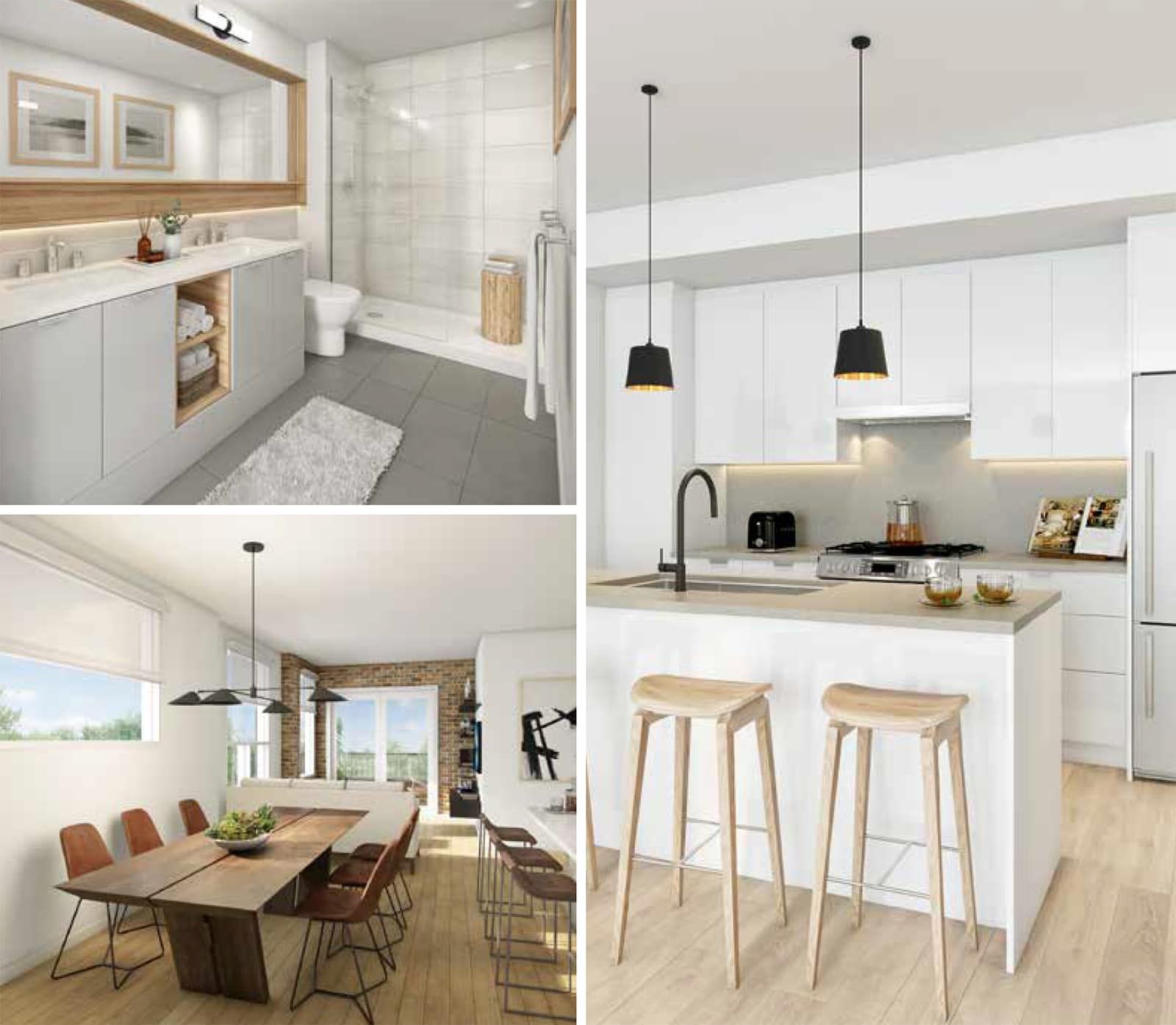 Taking inspiration from some of the most iconic neighbourhoods in the world
The homes at Upper Montrose are a perfect blend of timeless character and contemporary features. As you explore our homes, different elements like brick and wood, combined with features like barn doors and built-in shelving create a warm space, incredibly livable space. Our kitchens feature quartz countertops and backsplash, Samsung gas range, Blomberg Fridges and convenient details like a large basin sink and built-in shelving.
---
Interested In This Pre Sale?
Call, Text or Email for Floorplans, Pricing, and more details
---