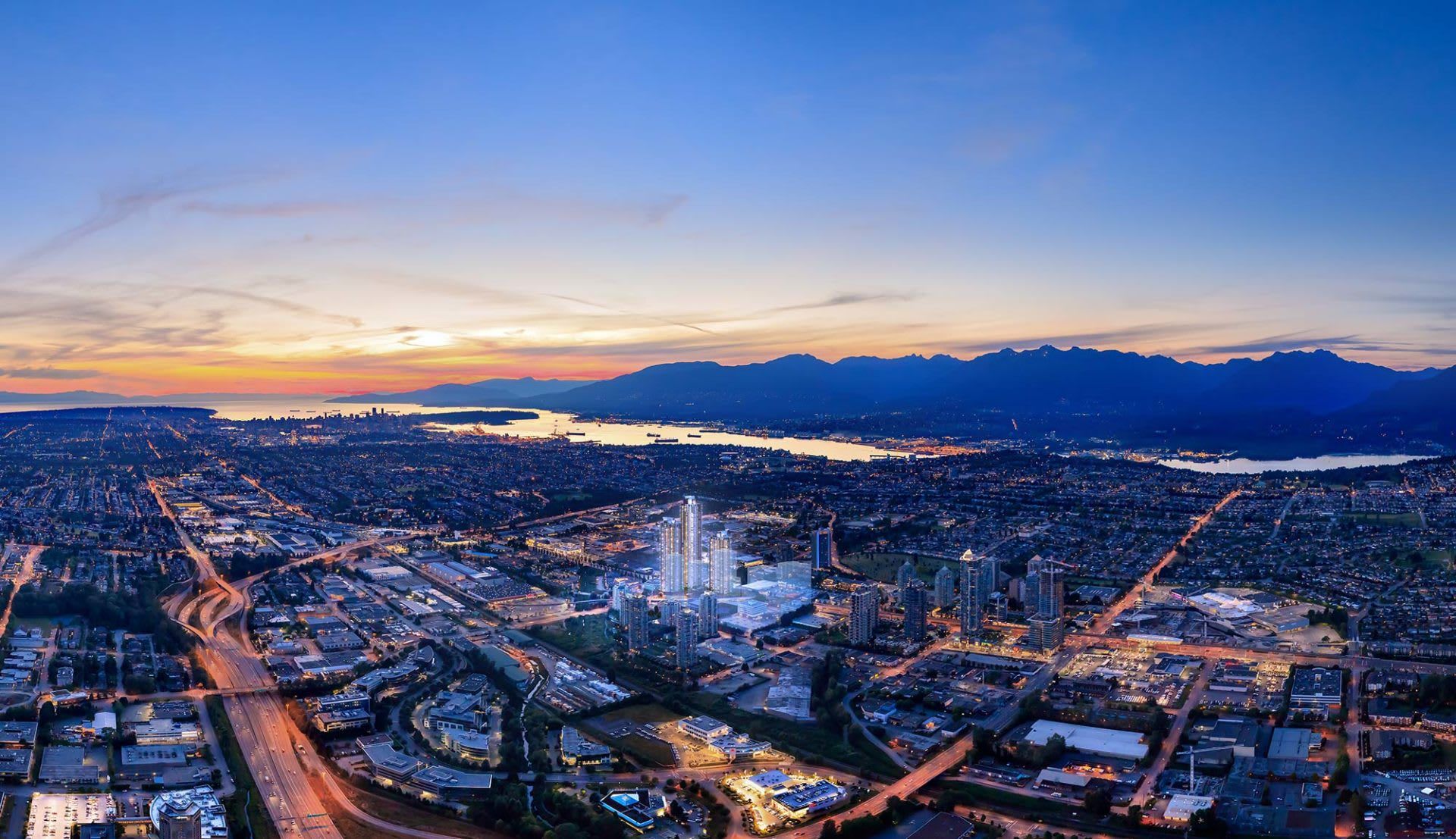 Surrounded by long-established neighbourhoods and on-site multi-family residential developments, Gilmore Place will offer an architecturally unique, walkable and convenient shopping experience for current and future locals alike. Given the village's strategic and transit-oriented location at Gilmore Avenue and Lougheed Highway, next to Gilmore SkyTrain Station, commuters from the surrounding communities will further augment the demand for Gilmore Place's collection of stores, boutique retailers, and restaurant vendors.

Gilmore Place is poised to be an exciting new shopping destination for all of Metro Vancouver.
More to Admire
With over 12 acres of high-density mixed-use retail, office and residential development conveniently located at the Gilmore SkyTrain Station, the master-planned Gilmore Place community will soon be an exciting new urban centre for Burnaby. Located at the intersection of Lougheed Highway and Gilmore Avenue, this vibrant high-traffic retail community promises to be a draw for neighbouring communities, passers-by, and residents alike. Its prime location adjacent to Brentwood Centre, also currently under massive redevelopment, means that the Gilmore Place community will truly be at the centre of Burnaby's larger revitalization and urban growth master-plan.
First Phase
The first phase of commercial space is preleasing now for Gilmore Place's dynamic urban and populous community. Don't miss this chance to be one of the first retailers to become a landmark in this prime revitalized and connected neighbourhood, with the opportunity to provide convenience and amenities for many future residents, and to be part of an upcoming retail destination for countless visitors. Gilmore Place will be one of the most sought-after and visited urban centres in Burnaby and Metro Vancouver.
Features:
Opportunity to be part of the newest high density, transit-oriented community in Metro Vancouver
Within the Brentwood Town Centre community plan area with substantial growth projections
Directly adjacent to Gilmore SkyTrain Station
Approximately 450,000 SF of retail space with up to 2.7 million SF of residential development and over 1 million SF of office space over 3 phases
20 storeys with 20,000 SF floor plates
Approximately 20 minute drive from 9 of the major cities within Metro Vancouver
Located on Gilmore Avenue and Lougheed Highway
Approximate occupancy Q2 2024
Large format, big-box and CRU retail opportunities
---
Interested In This Pre Sale?
Call, Text or Email for Floorplans, Pricing, and more details
---