PRE SALE - Coast at Fraser Heights
The spectacular, elevated feeling of this site not only transcends the natural beauty of its nearby parkland but it also signifies the desirability of its location as a village perched on the crest of a hill. Here you will find a community removed from the hustle and bustle of the city. Conveniently connected to a number of prestigious private and public schools, first class shopping and amenities, along with nature trails and pristine parkland. COAST – a master planned village that truly feels like home.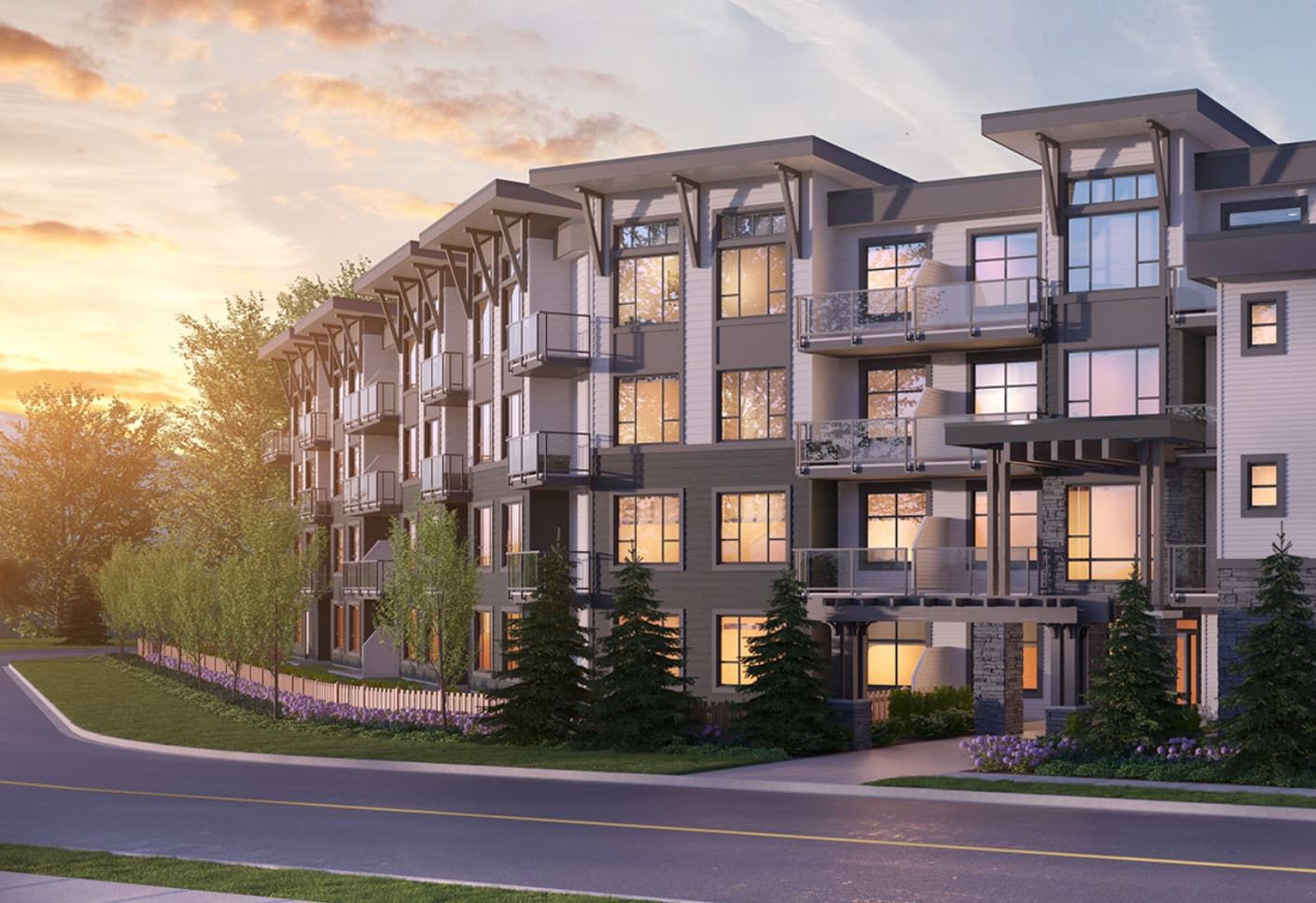 COAST LIVING
The apartment residences and townhomes at COAST take advantage of there elevated location as they look upon the West Coast Mountains and the Fraser River – expansive feature windows also maximize the natural light and the site's spectacular views. The homes feature the latest in contemporary west coast style and design, as these luxurious residences complement there lush surroundings. The homes at COAST offer detailed textural exteriors, stone accents, generous patios and decks, and private gated yards, which are perfect for outdoor entertaining and relaxing. The Residents of COAST will also enjoy exclusive access to COAST Club, a contemporary designed clubhouse.
LUXURIOUS INTERIORS
Each spacious and luxurious apartment residence and townhome at COAST is carefully designed for your maximum comfort. High quality finishings include quartz countertops, designer tiles, thoughtfully designed cabinetry space, fresh backsplash, contemporary carpet and flooring, modern and stylish accents, and energy efficient stainless-steel Whirlpool appliances combine to make your living experience a pleasure.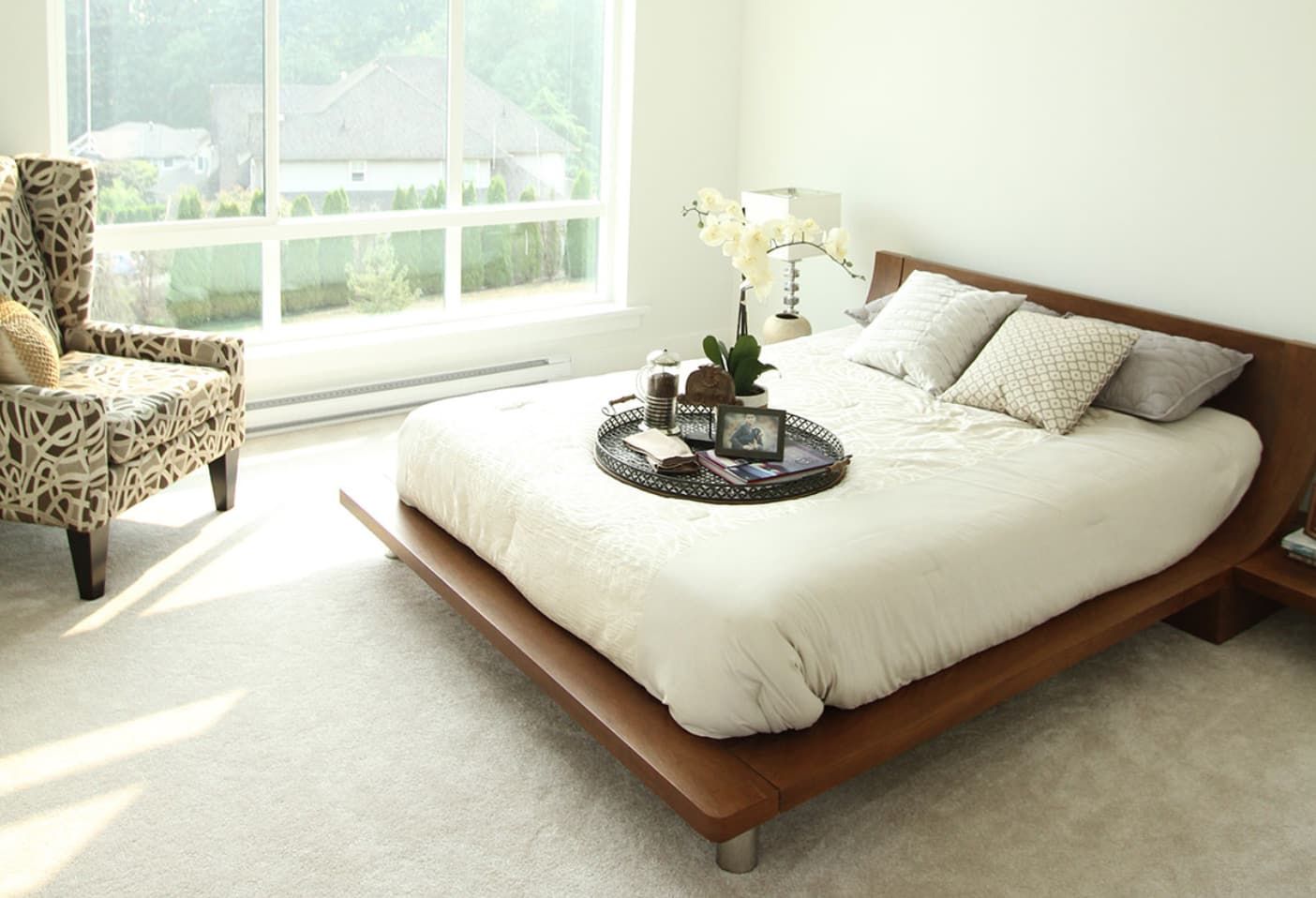 HOME
Home interiors are designed for style and function with spacious open floor plans set off top to bottom by contemporary lighting and rich laminate flooring in the beaulieu wall-to-wall residences. The bedrooms enjoy expansive windows for optimal natural night, while the main bath features soaker tubs with ceramic tile surrounds, quartz countertops and contemporary cabinetry, as the spa-like ensuites enjoy glass enclosed showers with over-sized shower heads.
KITCHEN
The kitchen is the gathering place is most homes, and COAST's gourmet kitchens don't disappoint. The open-concept space is perfect for entertaining with its large counters topped by natural quartz countertops and thoughtfully designed dinning spaces, and the cook will be delighted by the double stainless steel sink, contemporary backsplash, integrated pull-out spray faucet and designer stainless Whirlpool appliances.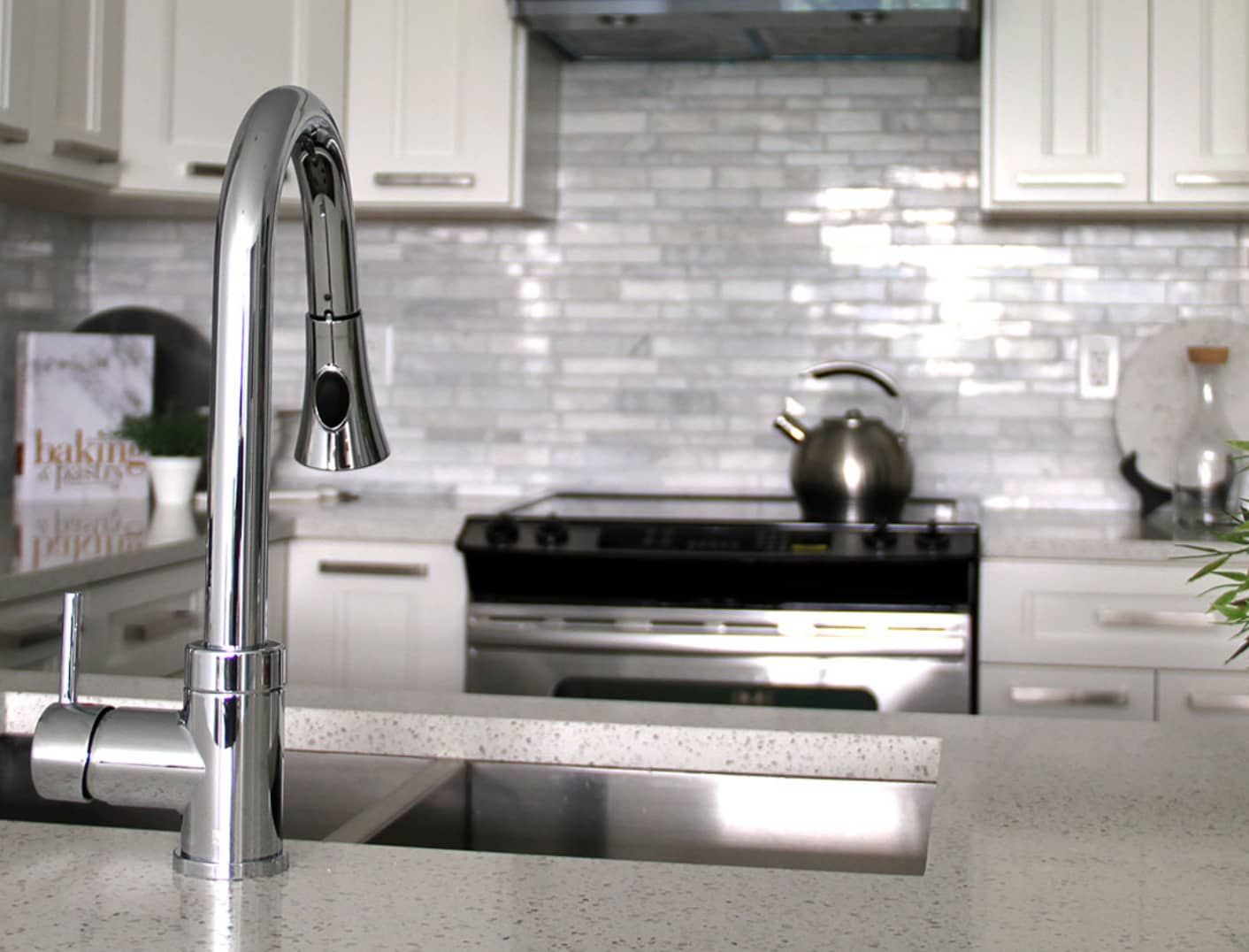 COMMUNITY
COAST is the first apartment residences in the prestigious community of Fraser Heights, a happy addition to a well- established area with sought-after schools and amenities. The recent construction of the South Fraser Perimeter Road and the Golden Ears bridge has added the convenience of a simplified commute to other areas of the Lower Mainland, and the expanded Port Mann bridge helps to shorten time spent away from home.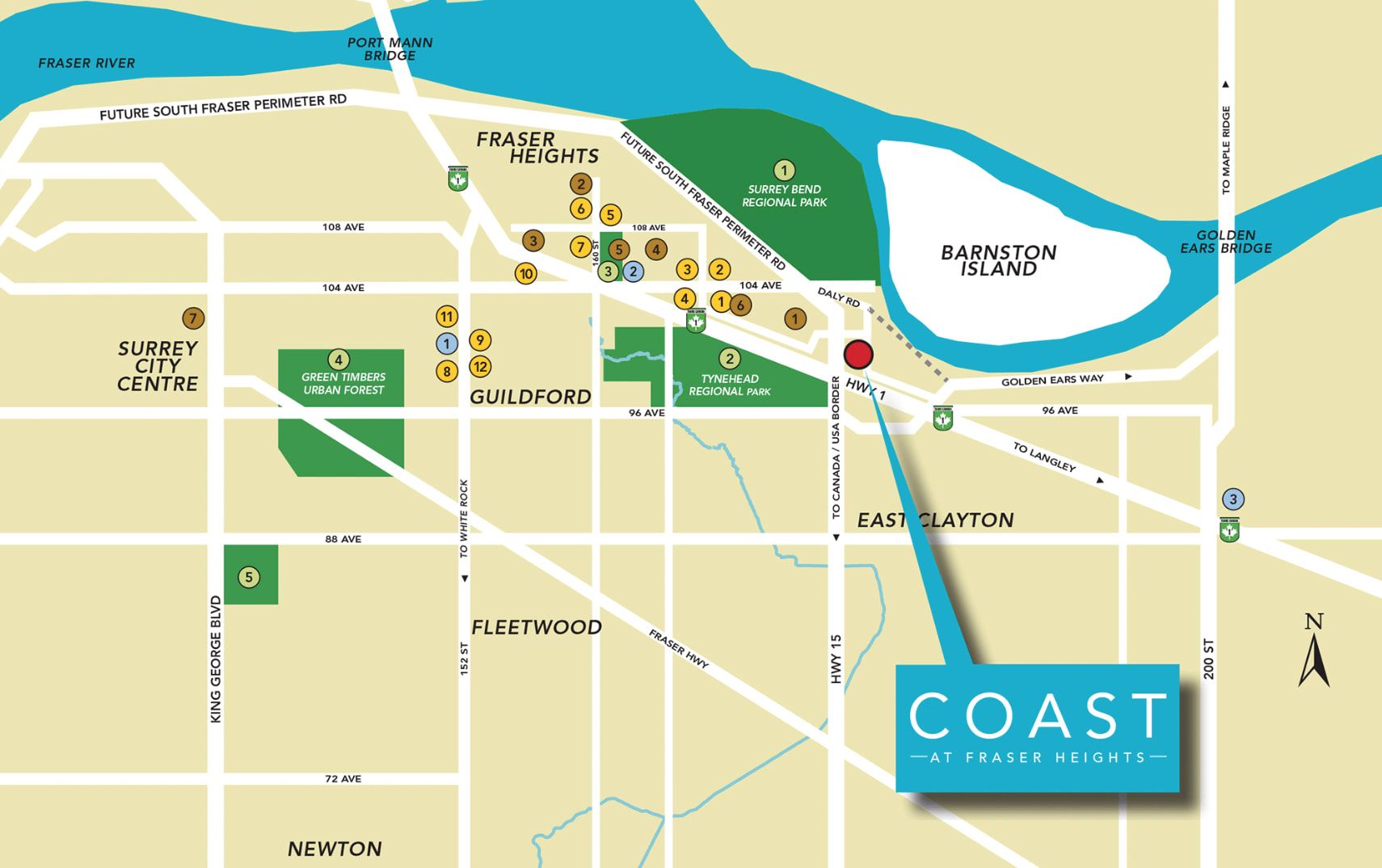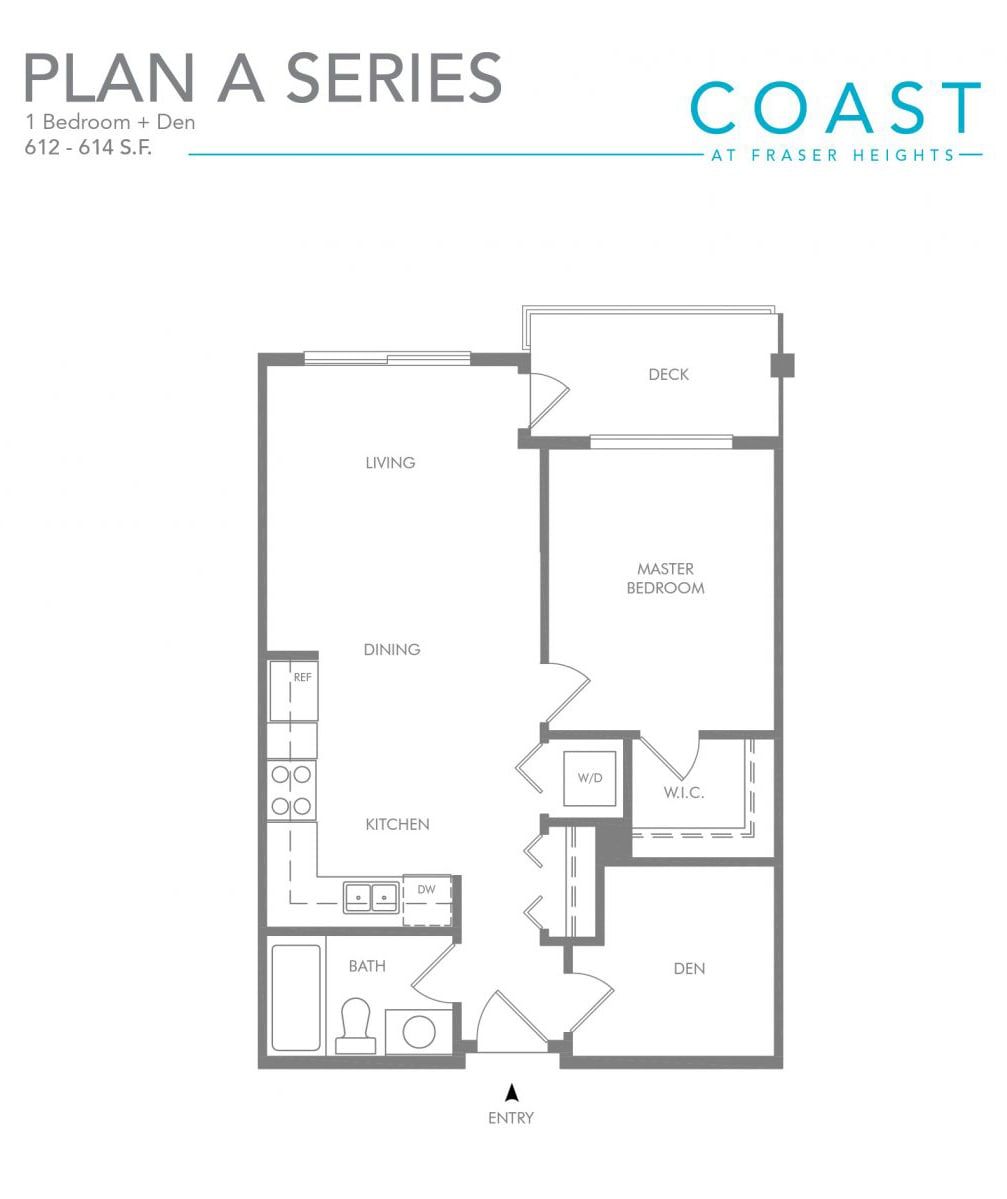 1, 2 & 3 Bedroom Homes available.