PRE SALE - Cambie Gardens by Onni
Convenience and Beauty, Masterfully Balanced
Imagine a complete community, with urban conveniences at your doorstep. Stroll through the park with your dog, read a book under a leafy trellis or shop at a variety of local retailers — all without leaving your neighbourhood.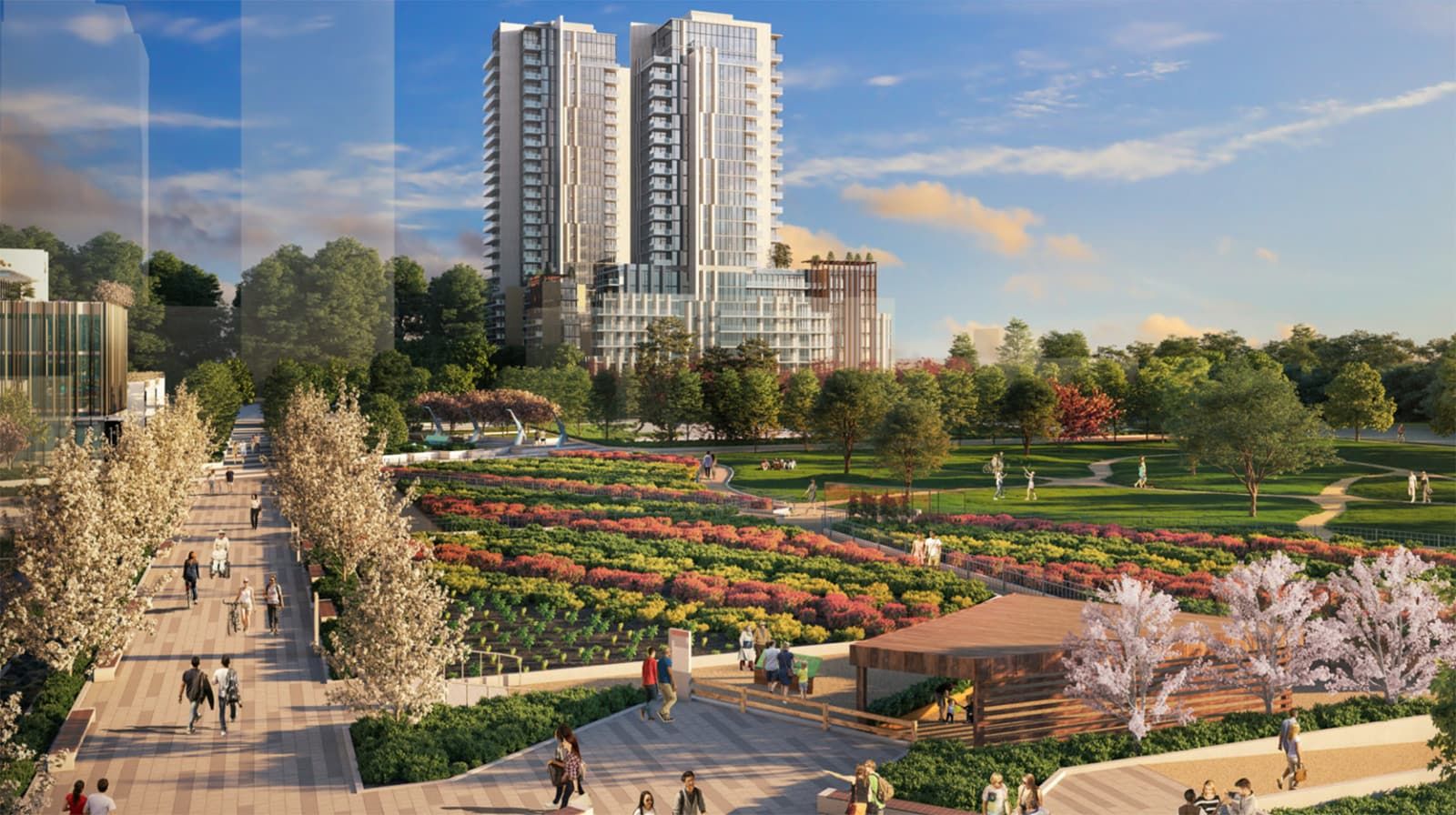 Located between Cambie and Heather Streets from West 57th to West 59th Avenues, Cambie Gardens offers a truly idyllic setting. Its gently terraced landscape has been crafted into a unified neighbourhood full of public and private spaces. Experience urban boulevards alive with energy, quiet tree-lined streets, as well as countless pathways for bikes and pedestrians.
With welcoming central plazas, strolling pathways, open green spaces, and a charming mix of retailers, Cambie Gardens has everything you need, right at home.
SHOPS & COURTYARDS
Picture lushly landscaped avenues dotted with charming cafes, friendly shops and professional services. At the heart of Cambie Gardens is the community's central plaza, where neighbours and friends can come together to socialize, relax, or enjoy public events, like local farmer's markets.
URBAN FARM
Designed not only to grow food, but also as a place to learn, Cambie Gardens' unique urban farm unites neighbours in the spirit of health and wellness. Alongside the farm, communal garden plots and a range of edible landscaping further connect you to the land and provide cherished places to enjoy the community's outdoor spaces.
CENTRAL PARK
Stroll down one of many pedestrian-friendly thoroughfares to arrive at the spectacular 2.5-acre city park. Set in the centre of Cambie Gardens, this green space offers the ideal place to picnic, walk your dog, or simply appreciate the natural beauty surrounding you.

A Resort Feel Right at Home
Nourish your whole self with over 35,000 square feet of stunning indoor and outdoor amenities. With such a spectacular array of spaces to play, relax or meet up with friends, your only challenge will be finding time to enjoy them all.
Vancouver's Westside has the distinction of being a celebrated and central neighbourhood. Its established schools, parks, shopping centres, and friendly disposition have been attracting residents and visitors for decades.

Cambie Gardens is steps from endless recreation opportunities, including the popular Langara Trail. With tennis courts and a playground along the way, the tree-lined walkway is perfect for jogging or taking in scenic views of the golf course's meandering fairways, and the surrounding neighbourhood.
LANGARA GOLF COURSE
Opened in 1926, Langara Golf Course is one of Vancouver's original sporting gems and the first golf club opened to the public in British Columbia. This majestic Par 71 course challenges golfers of all abilities with its lush, contoured fairways.
OAKRIDGE MALL
Long considered Vancouver's most upscale shopping destination, Oakridge is the city's focal point for all things fashionable. Crate & Barrel, Apple, Hugo Boss, Harry Rosen, and Tiffany & Co. are just a sampling of high-end retailers walkably close to Cambie Gardens.
CANADA LINE
The entire Vancouver region is at your fingertips. Walk a few minutes north or south on Cambie Street to access a SkyTrain station along the Canada Line. Travel to the glistening Vancouver waterfront or the International Airport, without ever changing trains.
Amenities
Cambie Gardens features two exclusive levels of stunning amenity spaces, designed to cultivate your mind, body and soul. Relax poolside with friends, or take to the sauna and steam room to soothe away the day. Feel invigorated after a workout in the unrivaled fitness centre, or spend star-filled evenings on one of three outdoor terraces.

Whether you're looking to host a poker night with friends or practice your violin, Cambie Gardens has something for everyone.
FITNESS FACILITIES
Cambie Gardens boasts an unrivaled, professionally equipped Fitness Centre suited for newcomers to elites alike. Cue up your best playlist and run on state-of-the-art treadmills, work up a sweat on the ellipticals, or improve your strength with free weights. The spacious gym also features ample room for stretching and mat work, as well as large change rooms with showers.
Take your practice to the next level in one of the sleek private studios, ideal for practicing yoga and barre routines, or stretching in privacy at your own pace.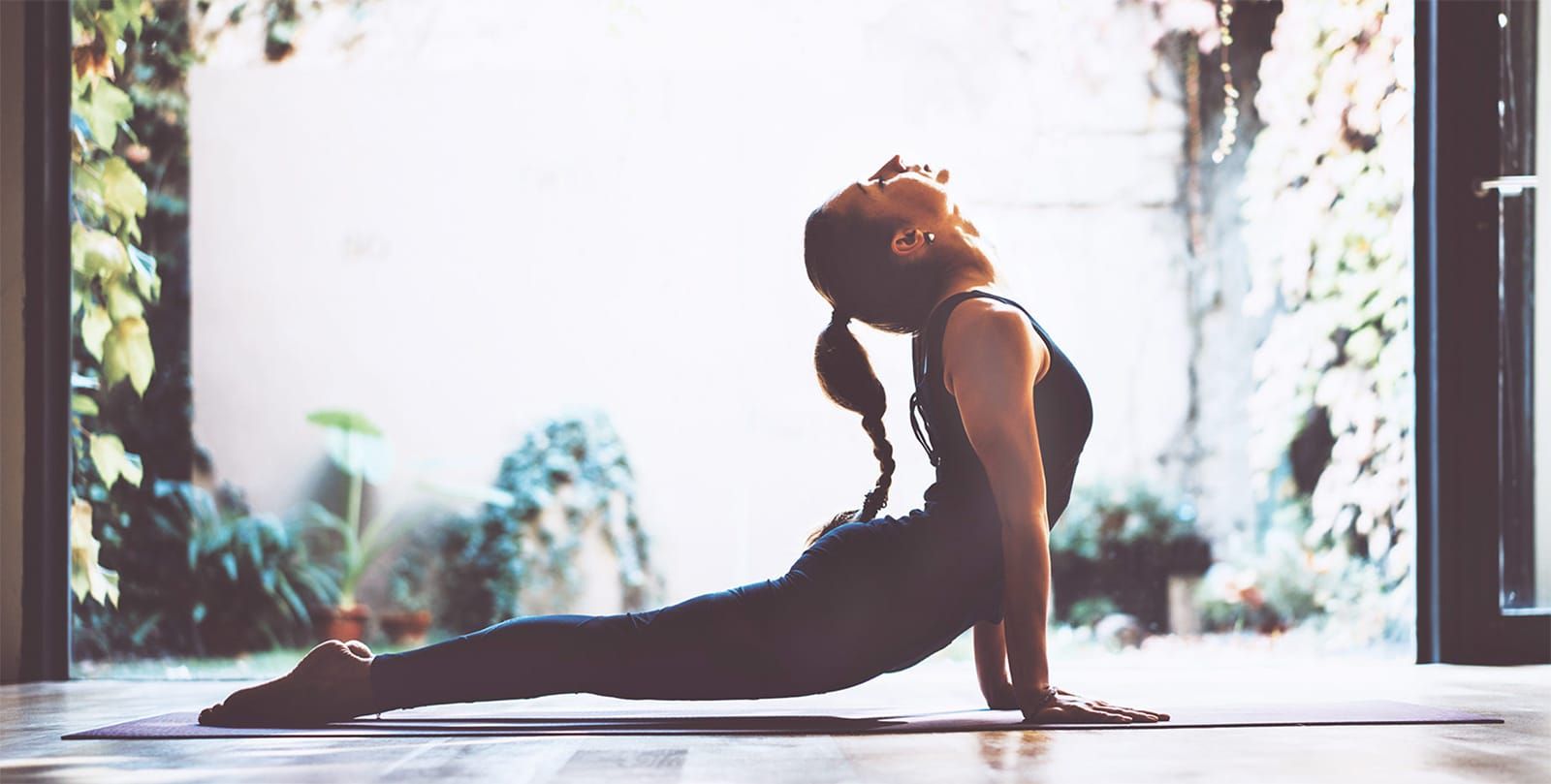 SOCIAL LOUNGES
Cambie Gardens offers the perfect spaces to gather, indoors or out. Sip cocktails in the sophisticated lounge, or host friends in the private dining room, complete with a professional catering kitchen. Continue the celebration on an elevated outdoor terrace where barbecue areas, fire pits, and dining tables await.
WELLNESS SPACES
Choose from the many ways to enhance your well-being. Arrange for an in-home massage or physio practitioner to visit one of three treatment rooms, then unwind in the therapeutic sauna, steam room or hydrotherapy pool.
The Ultimate Expression of Elegance
Elevated residences showcase premium finishings, refined colour schemes, and rooms bathed in natural light.

The vision behind Cambie Gardens emphasizes purposefully sculpted buildings, a friendly pedestrian realm, and accessibility to community amenities, including the central city park.
CONTEMPORARY DESIGN
The residences at Cambie Gardens represent timeless design and expert craftsmanship. LEED Gold concrete construction not only allows for sustainable building practices, but also unique architectural distinction.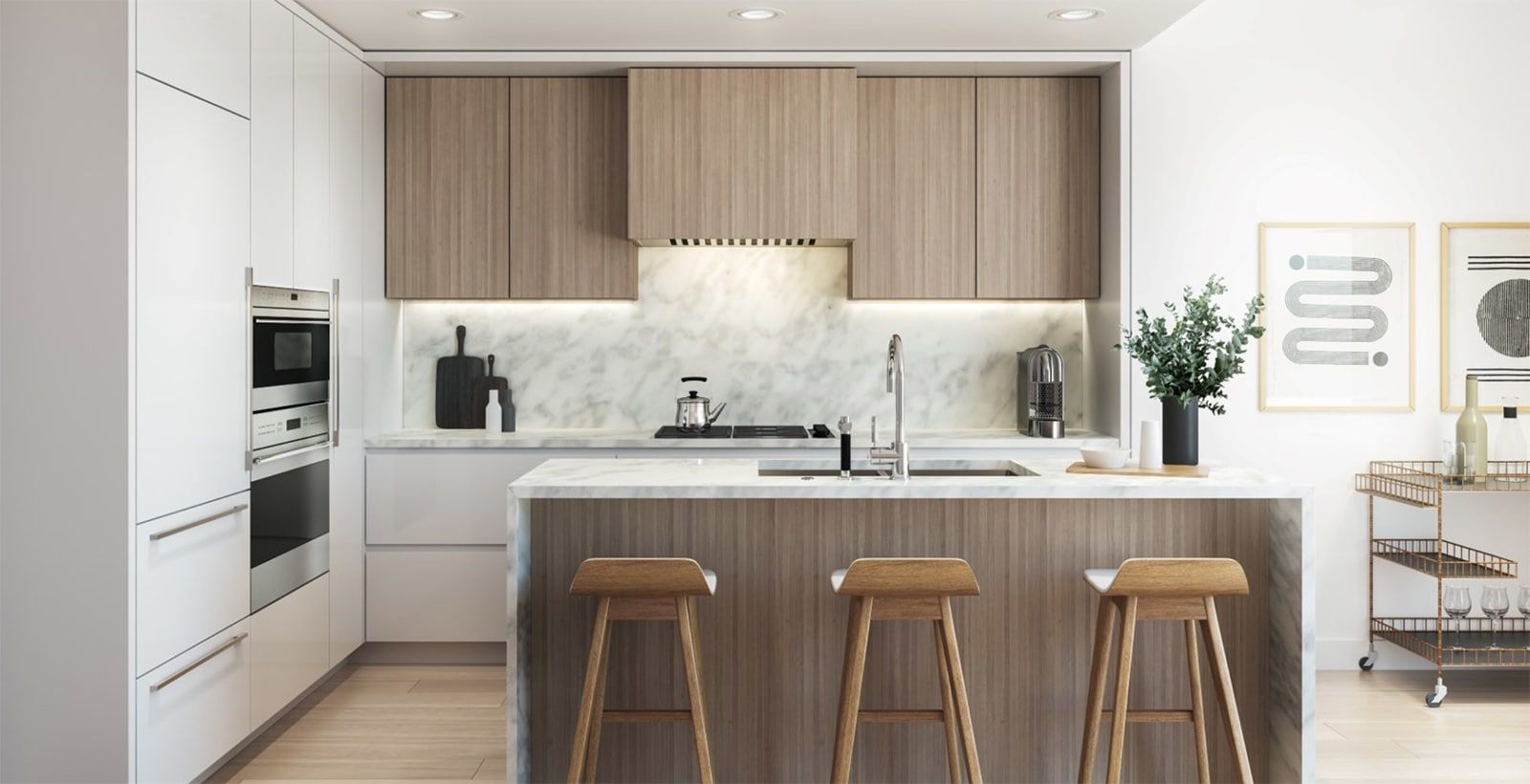 FUNCTIONAL KITCHENS
Whether you're hosting a celebration or creating culinary inspirations for the family, Cambie Gardens has created a kitchen unmatched in its level of distinction. Premium integrated appliances by Sub-Zero and Wolf, countertops of pure marble or quartz, and sleek flat-paneled cabinetry set the tone for this beautiful space.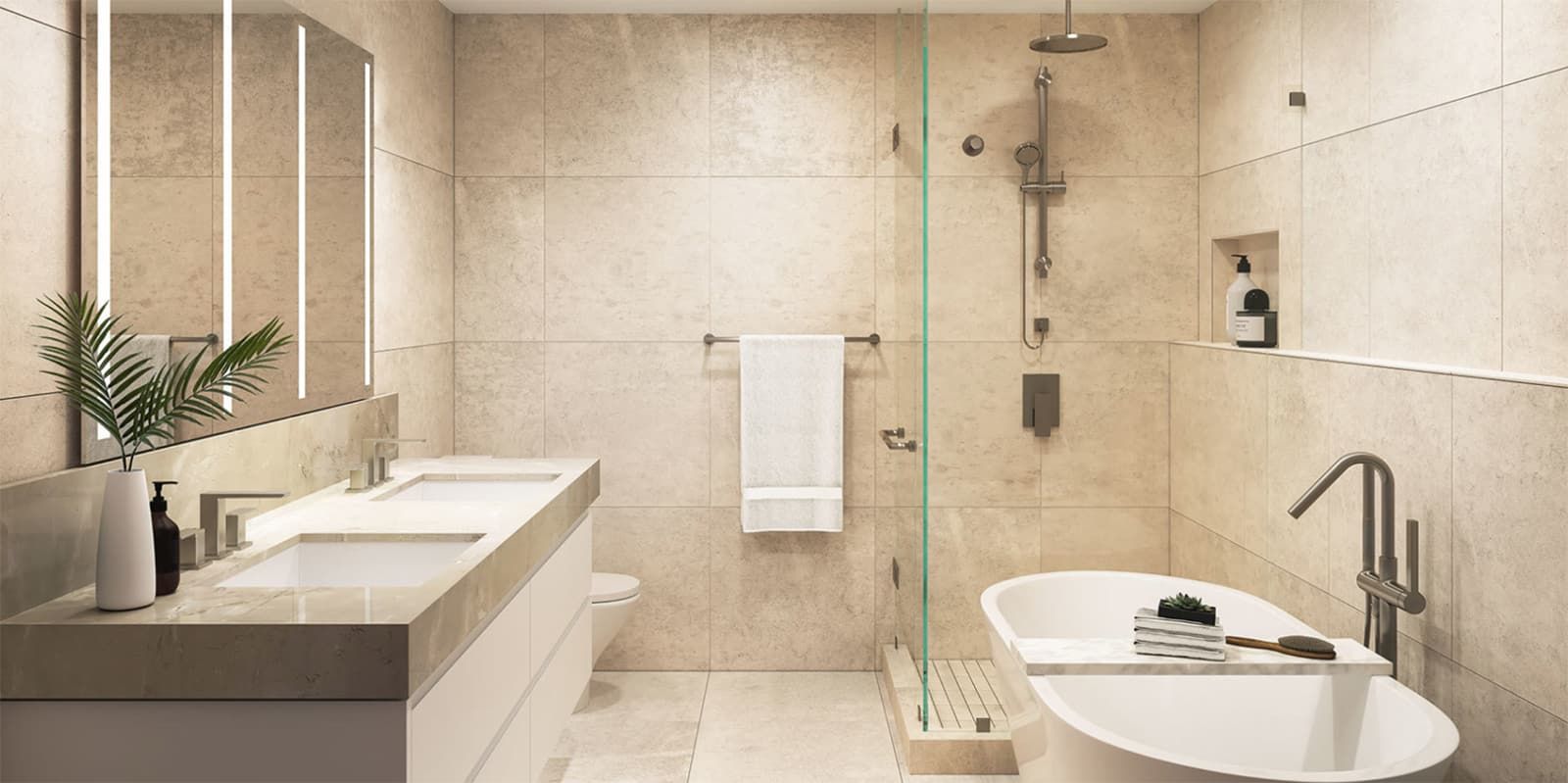 LUXURIOUS BATHROOMS
Modern bathrooms offer polished marble countertops and a rich natural stone surround. The floating vanity is softly illuminated by a custom mirror with integrated lighting, and even your floor temperature is customizable with the integrated NuHeat system, ensuring you have warm toes in any season.
Every detail has been carefully considered at Cambie Gardens, pairing inspired design and premier perks within a single coveted location.
A Sought-After Neighbourhood
Live within walking distance to the boutiques of Oakridge Centre, several nearby parks, two SkyTrain stations, the Langara Golf Course, and more.


---
Interested In This Pre Sale?
Call, Text or Email for Floorplans, Pricing, and more details
---