June 2020 Vancouver Real Estate Market Update
Despite The Impacts of Covid-19, Prices Remain Stable & Sales Volume Increases
June 2020 was a very busy month in real estate in Vancouver. As the province moved into phase 3, many more people returned to work and the economy continued to press forward in its recovery. BC has faired remarkably well as Covid-19 seems to be held at bay for the time being. With health precautions now firmly in place to mitigate community transmission we are seeing the revival of the economy taking place.
Mortgage brokers have reported some of the busiest pre-approval periods they have gone through in recent memory. This has led to a massive increase in Buyer activity and in turn deals getting done!
While much of the buying and selling public have been reading headlines over the past few months that spoke to a 9% to 18% drop in Real Estate prices, Vancouver in its historical fashion has bucked yet another trend. Sales volume numbers jumped tremendously in the month of June, up by 64.5% compared to May. That's just part of the story. Sales volume in Vancouver is also up 17.5% compared to June 2019 - and doing so in the middle of a Pandemic. Let's take a closer look:
The sales to active ratio - this is the ratio that tells us what kind of market (Buyer's or Seller's?) your home is in. Generally, analysts say downward pressure on home prices occurs when the ratio dips below 12% for a sustained period - This would be considered a Buyer's market. Home prices often experience upward pressure when the ratio surpasses 20% over several months. This would be considered a Seller's market. For the month of June - the average for all property types (condo, townhouse, detached) is at 21.4%. And by property type; the ratio is 19.9% for detached homes, 25.2% for townhomes, and 21.3% for apartments. If the market maintains this performance over the next couple of months, we are headed for a Sellers market.
The trend for apartments and townhouses; however, isn't as strong as it is for the single family market. While the sales to active ratio is actually in a Seller's market, the trend is actually moving back towards a balanced market as Buyer's shift their focus towards the single family market. They are doing so because of cheap interest rates (the cost to borrow is cheap) and having lived through a Pandemic lockdown, the desire for more square footage and outdoor space is very strong.
So what does it mean for price? While prices have yet to really climb, we did see a small increase of 0.3% across all property types. Furthermore, we are seeing a lot of properties going back into multiple offers as Buyer's begin to compete for their space again. Buyer behaviour is becoming more competitive and these are all positive leading indicators to a price increase in the single family market.
Many people originally felt home prices would begin to fall but strikingly, they have persisted and remained constant, changing by only a few thousand dollars month over month. Many more properties are being sold virtually now as technology has become a much bigger factor in the home buying process.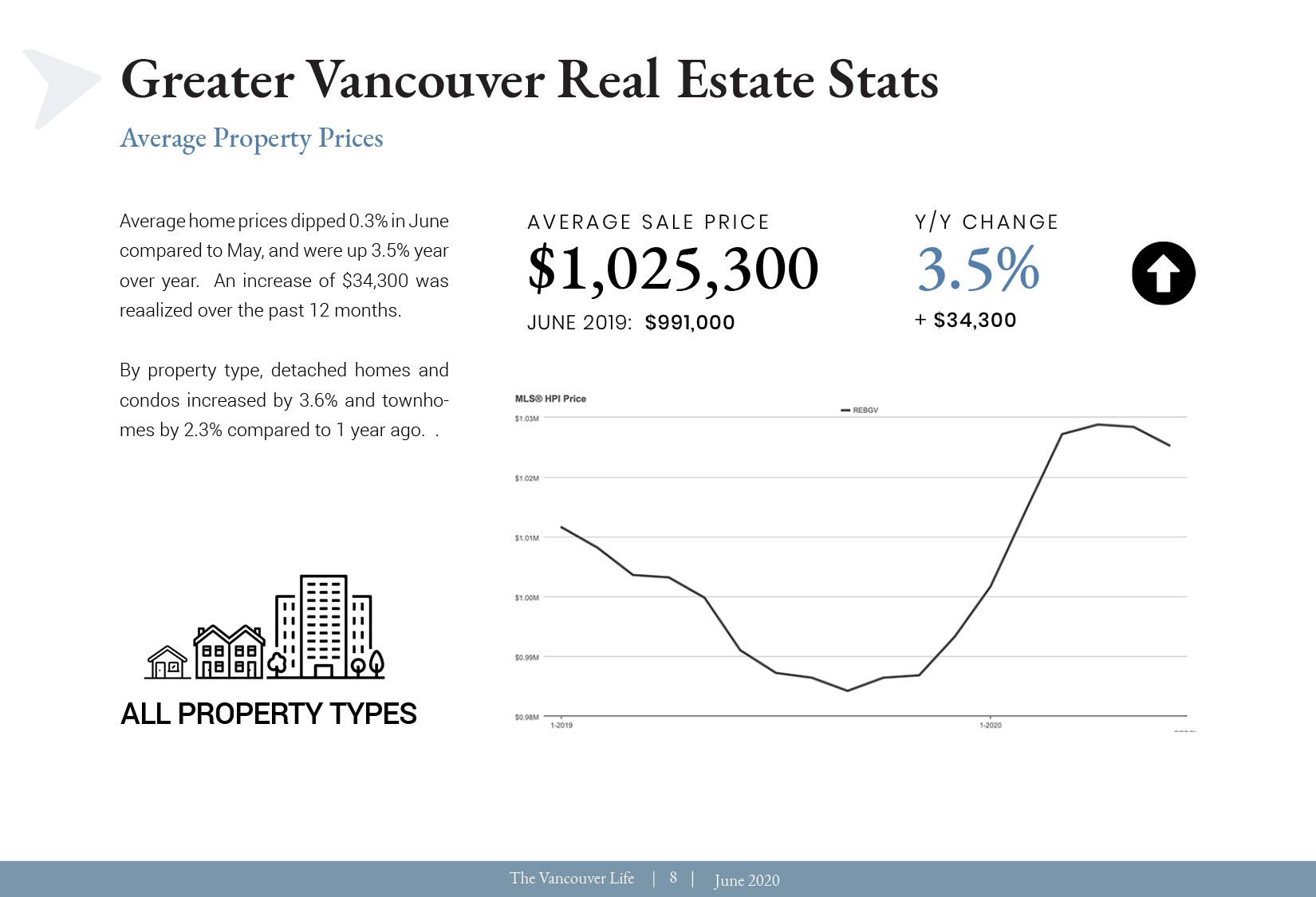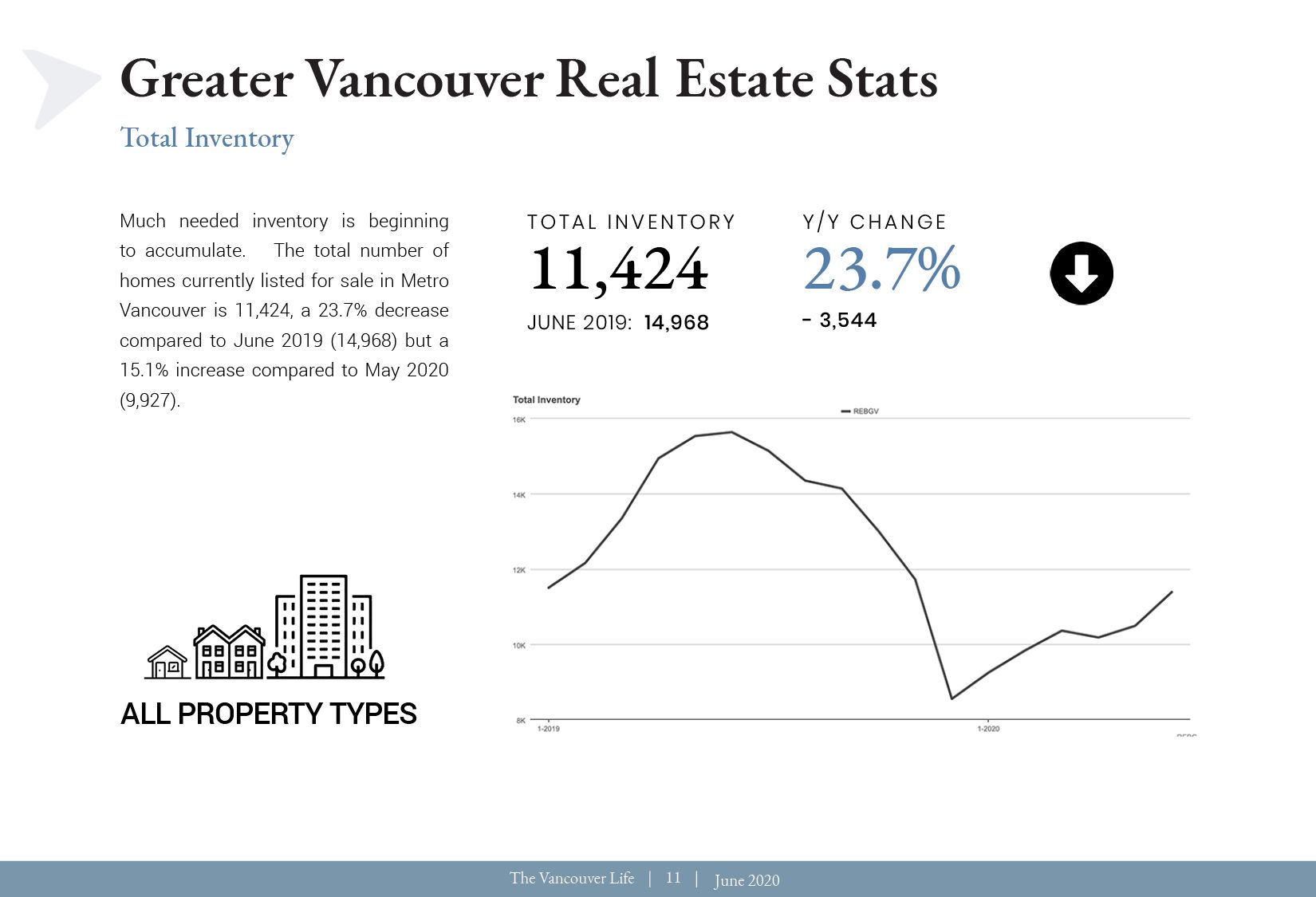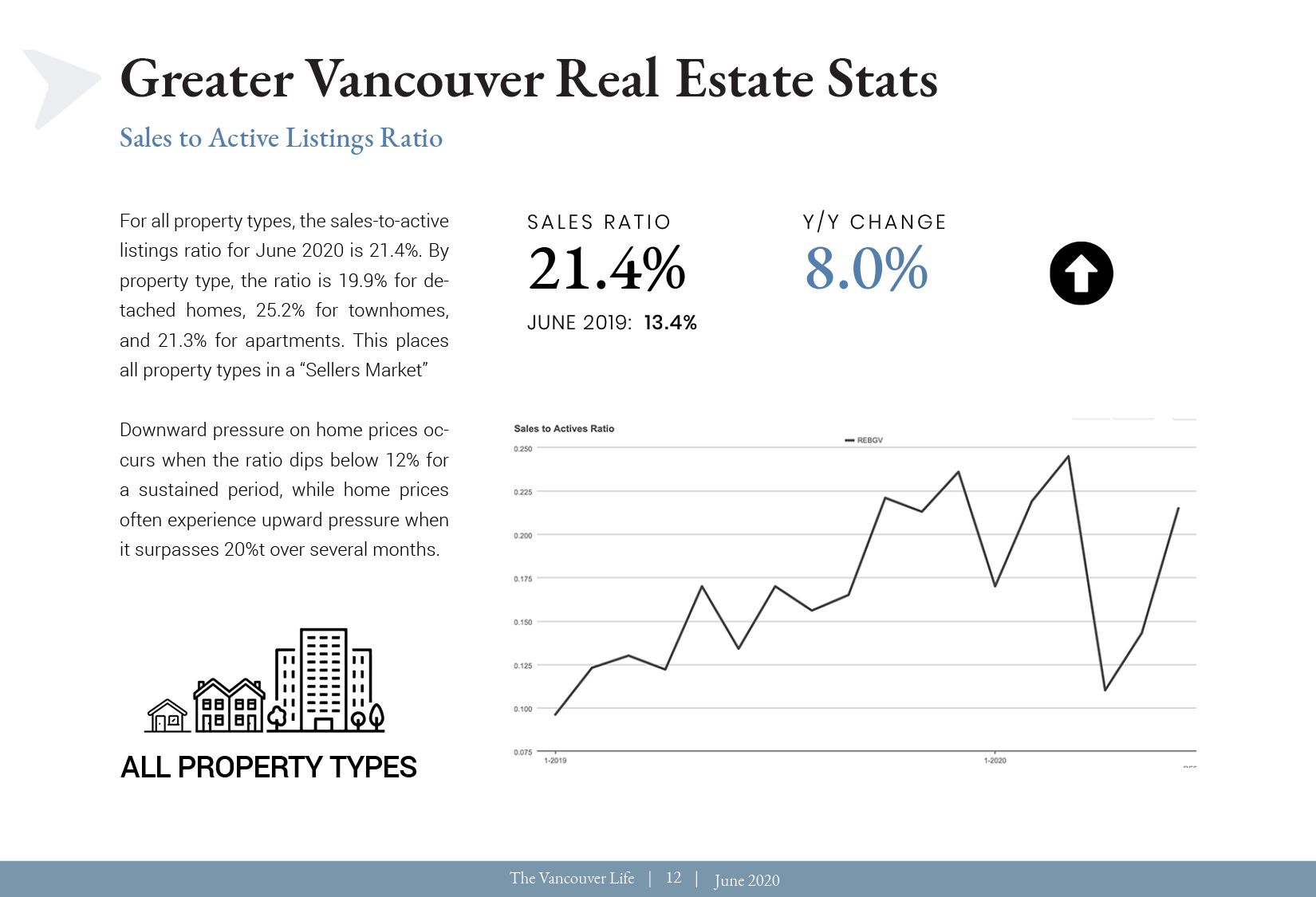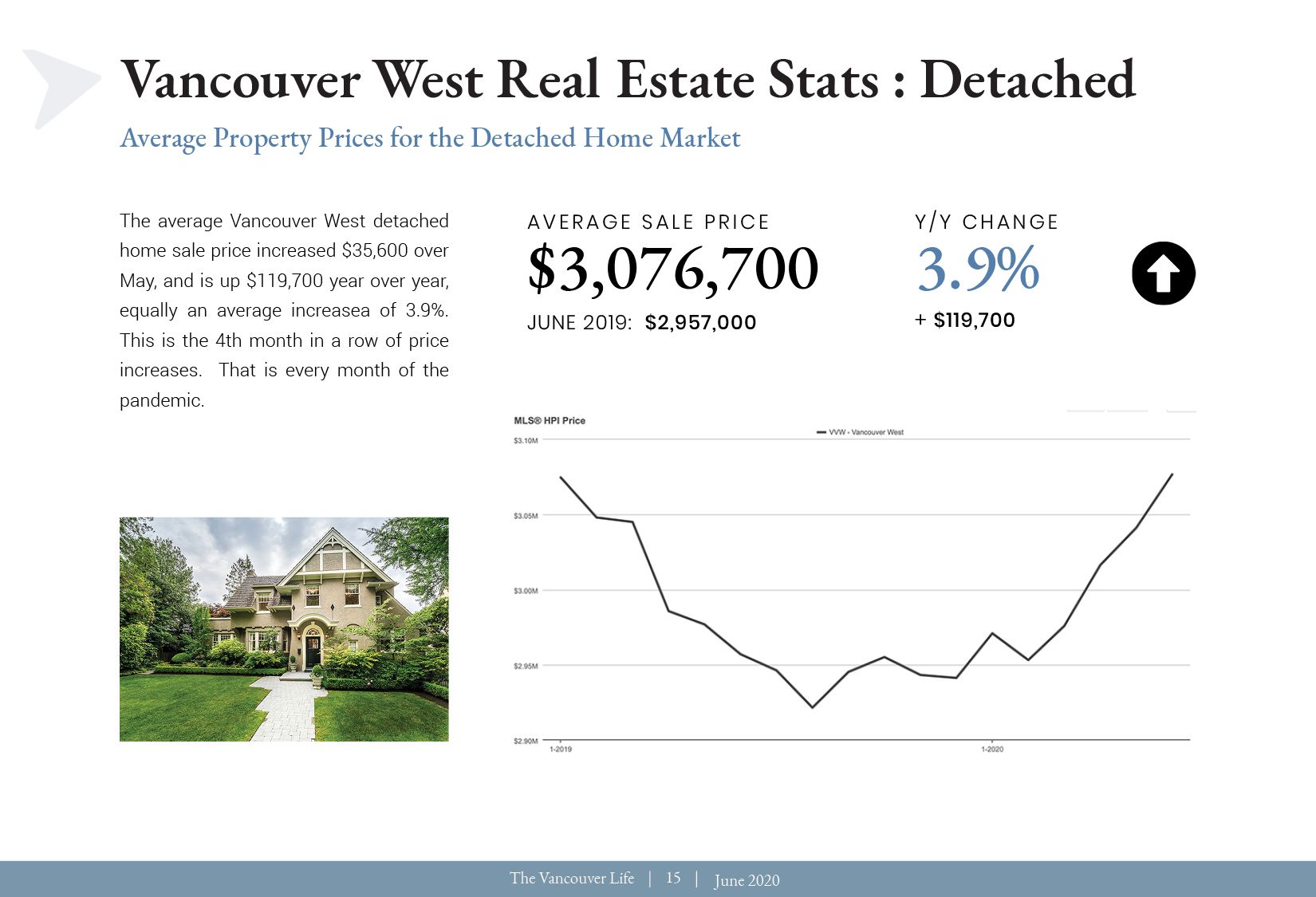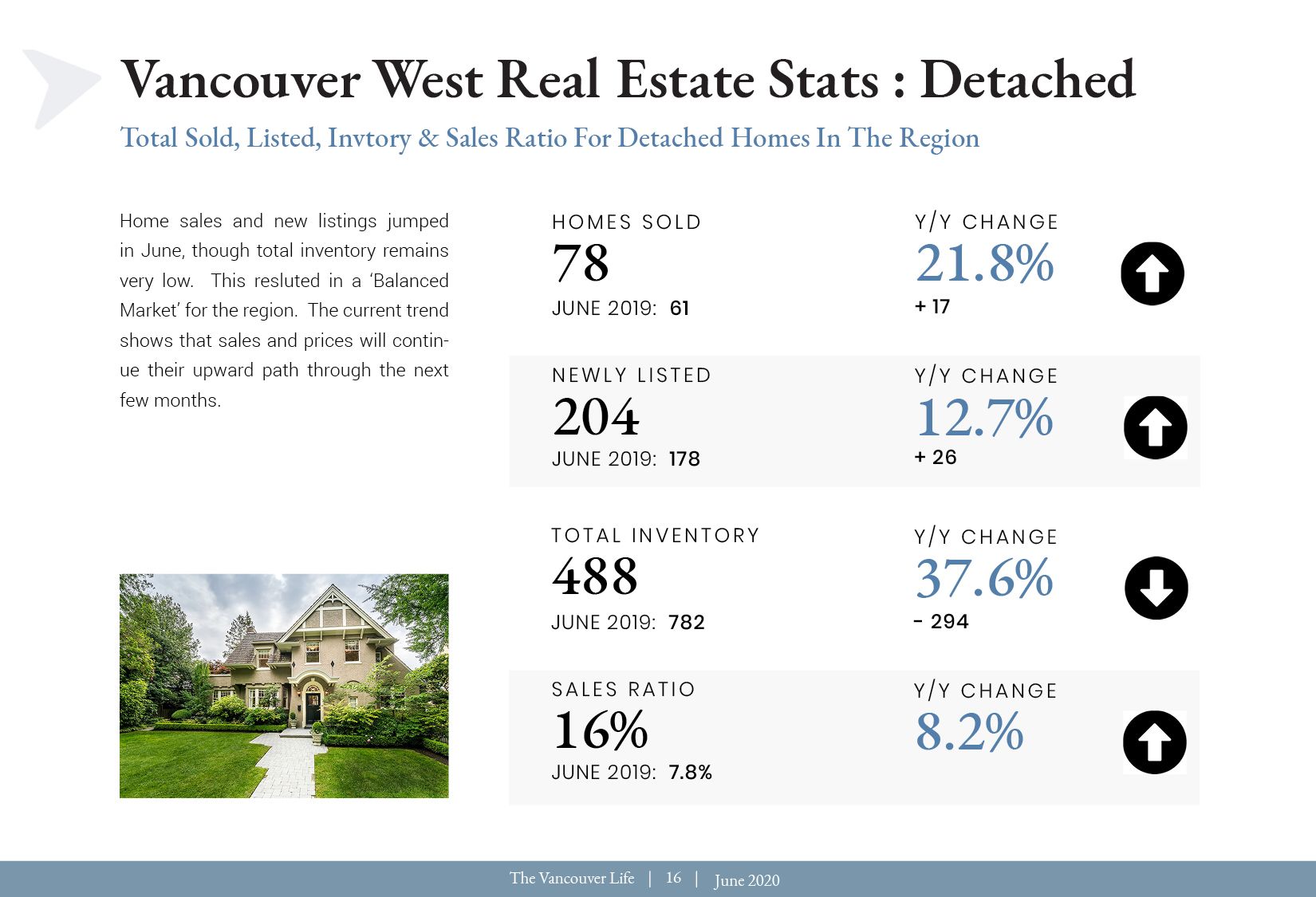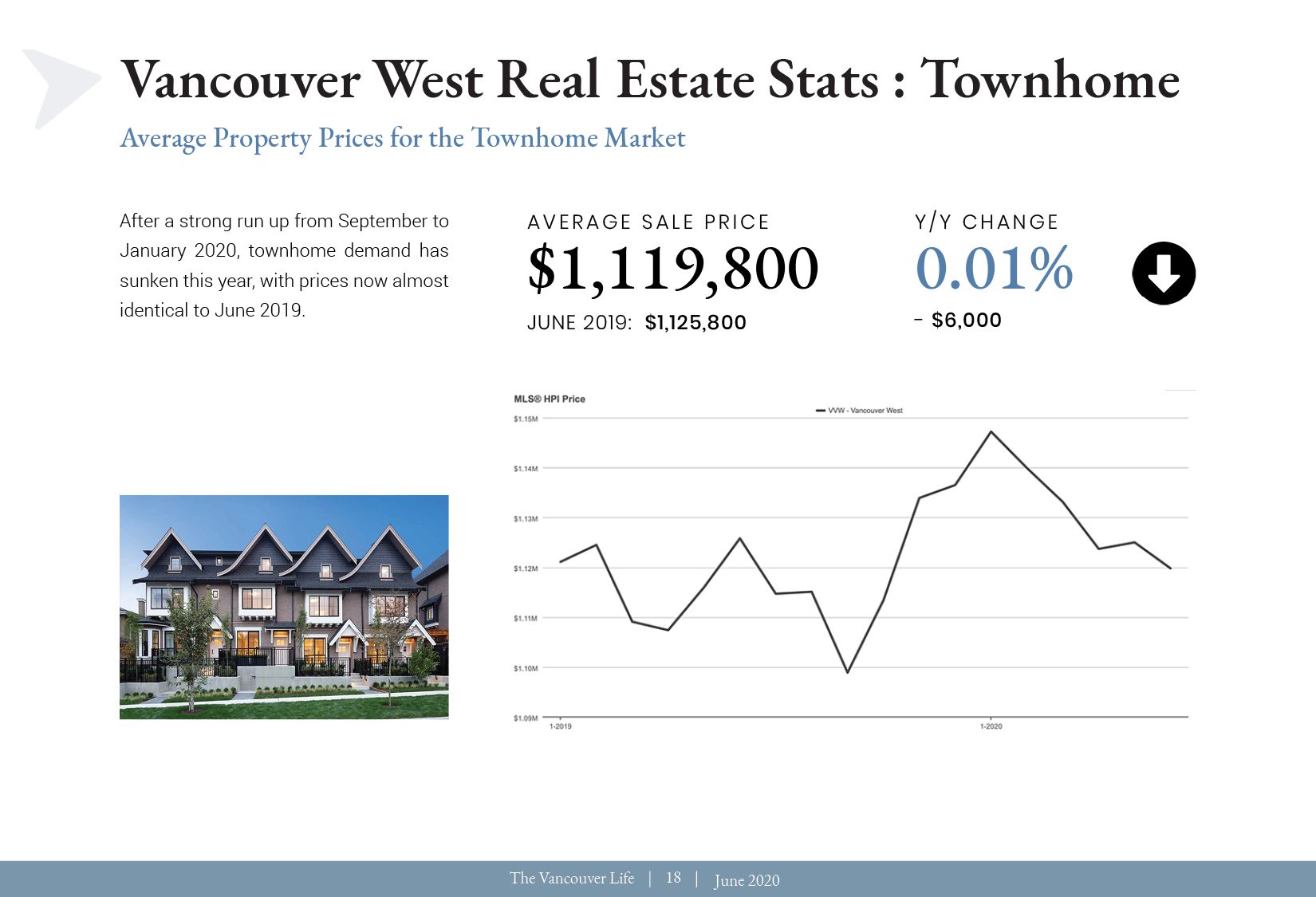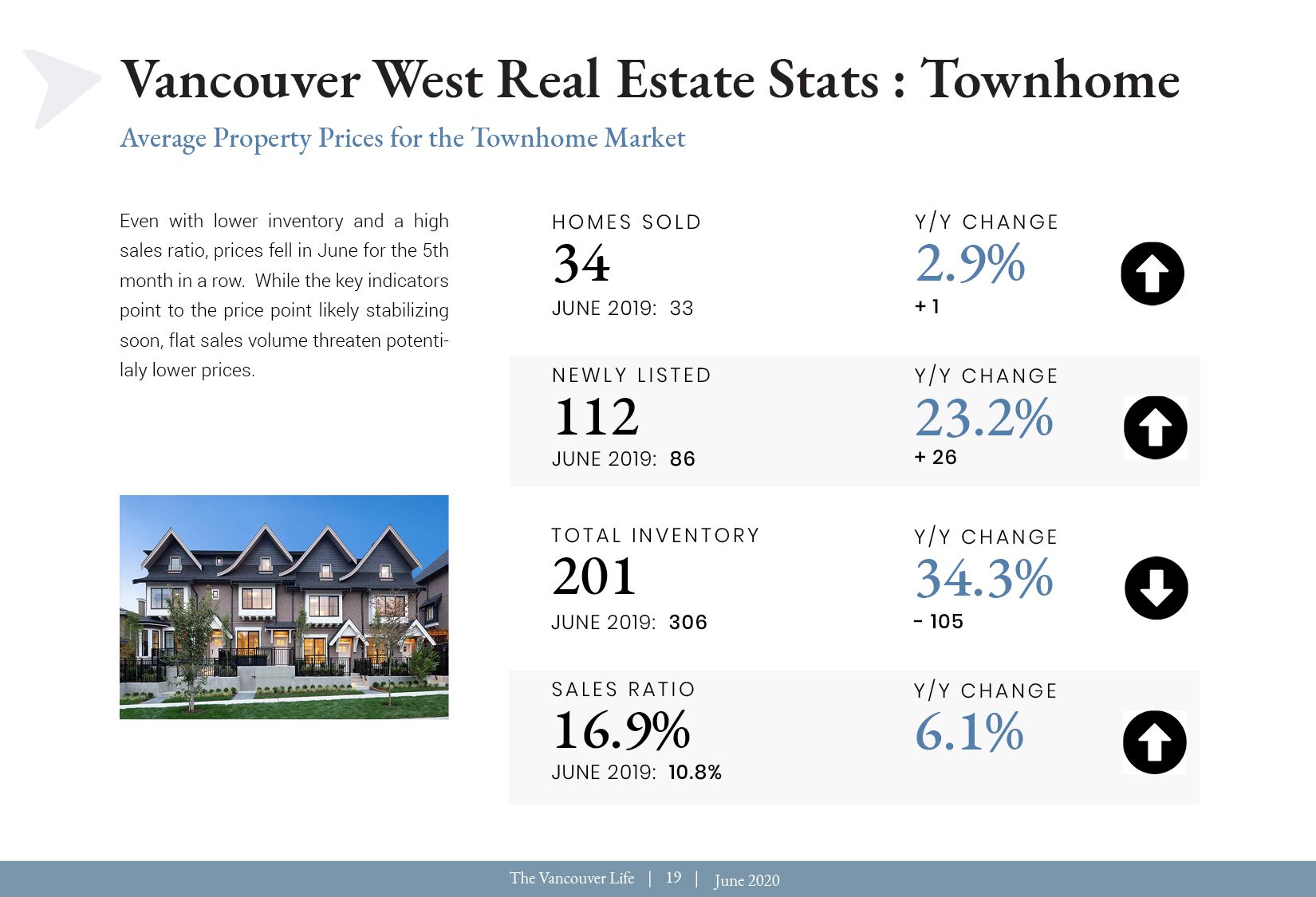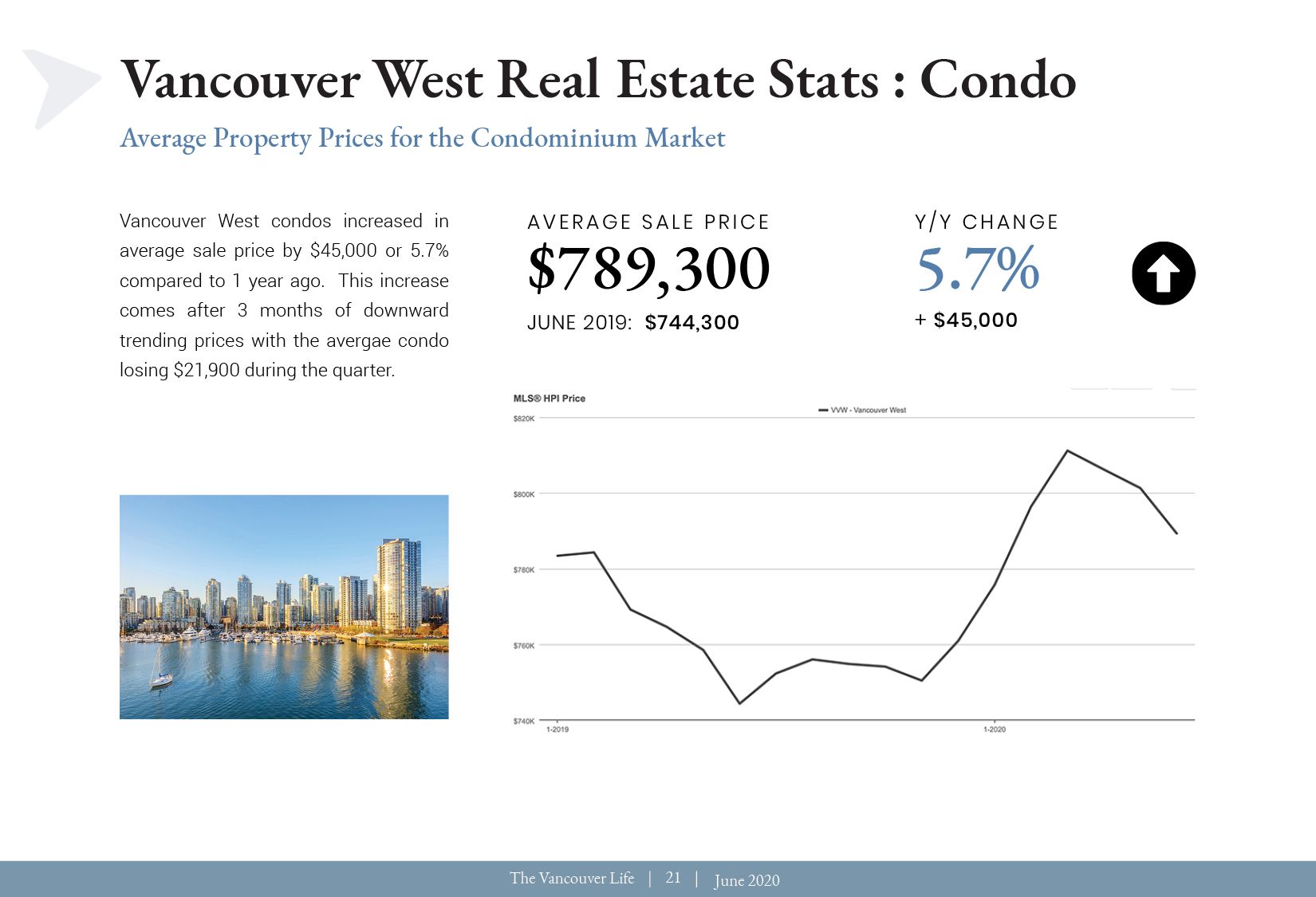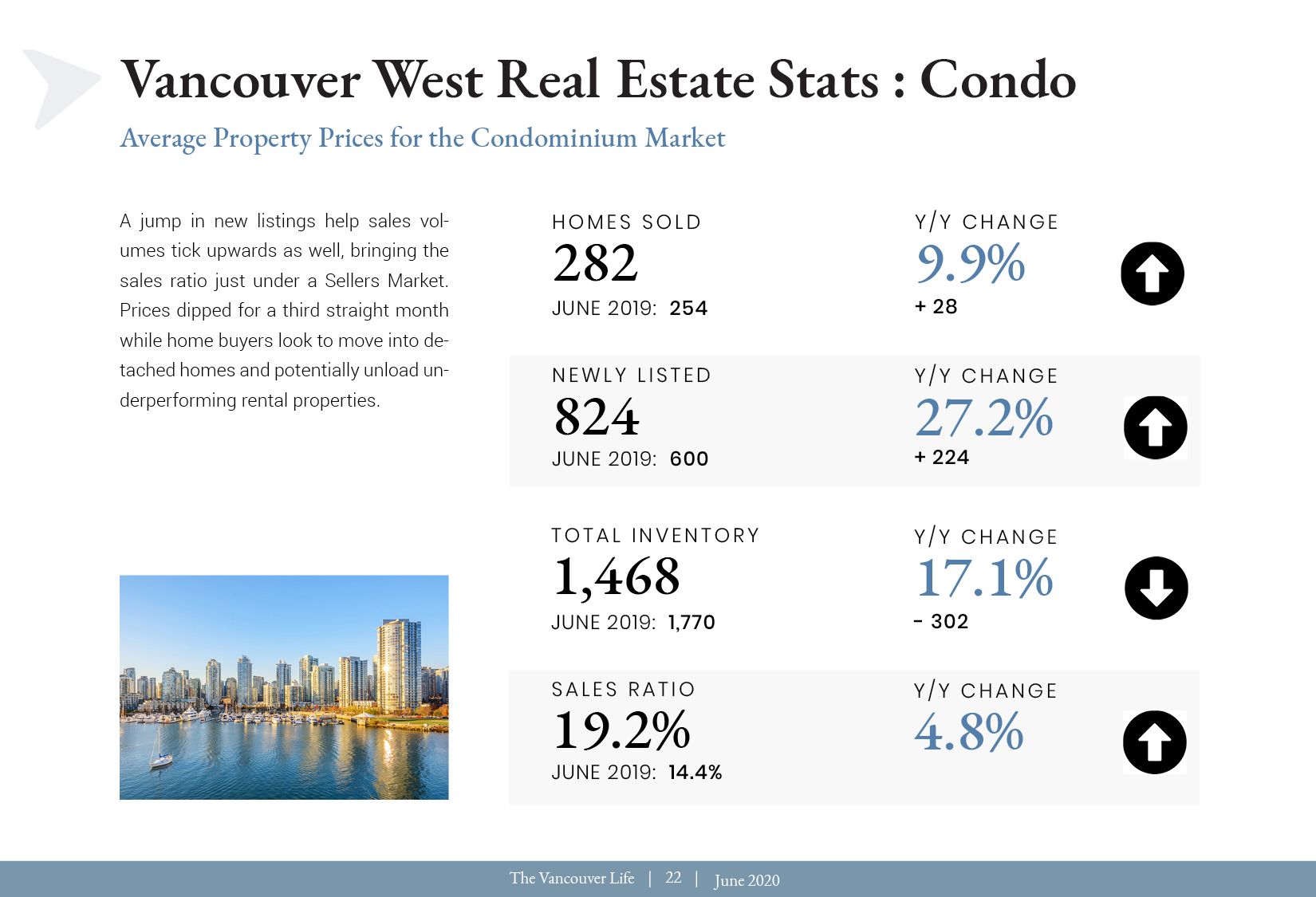 The TVL Market Report
A Comprehensive Monthly Guide
Each Month we provide a comprehensive look at the Vancouver Real Estate Market and the key drivers that are driving prices and sales.