('Vancouver West Attached' covers Condos in the Downtown, Kits, False Creek and West of Main Street areas.)
The summer month of July saw a slight cooling of the market. That said, some areas like Mount Pleasant and Lower Lonsdale only increased in activity. Here are some of the numbers for Vancouver West:
The Average PRICE for a Condo in July was $779,000, down $3,500 from June.
The Average DAYS ON MARKET crept up to 9, from 8 the past 2 months.
Total INVENTORY was at 918, up from 887 in June.
SALES TO ACTIVE LISTINGS RATIO was at 43% (52% in June) A balanced market is 17%
AVERAGE PRICE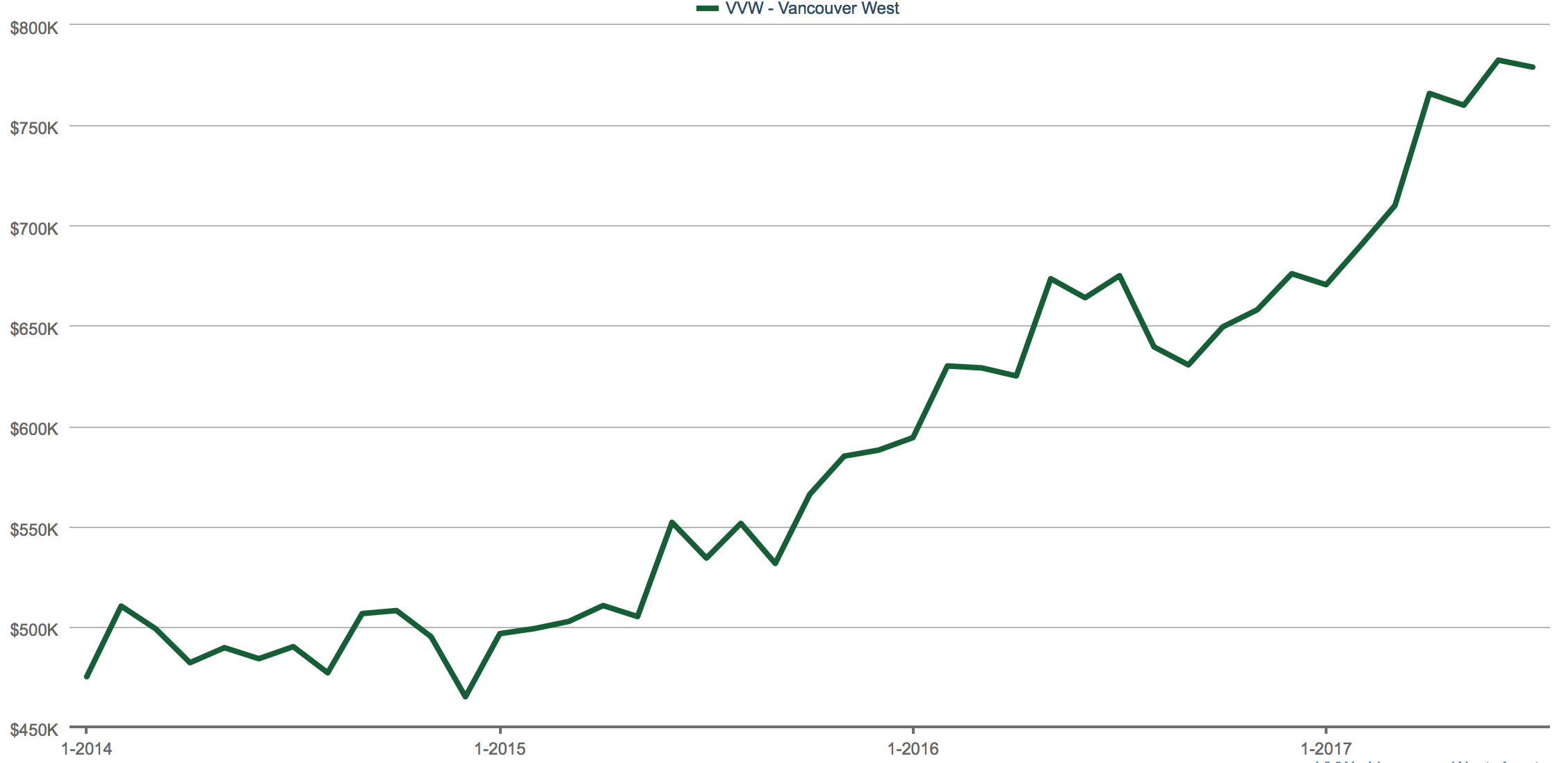 DAYS ON MARKET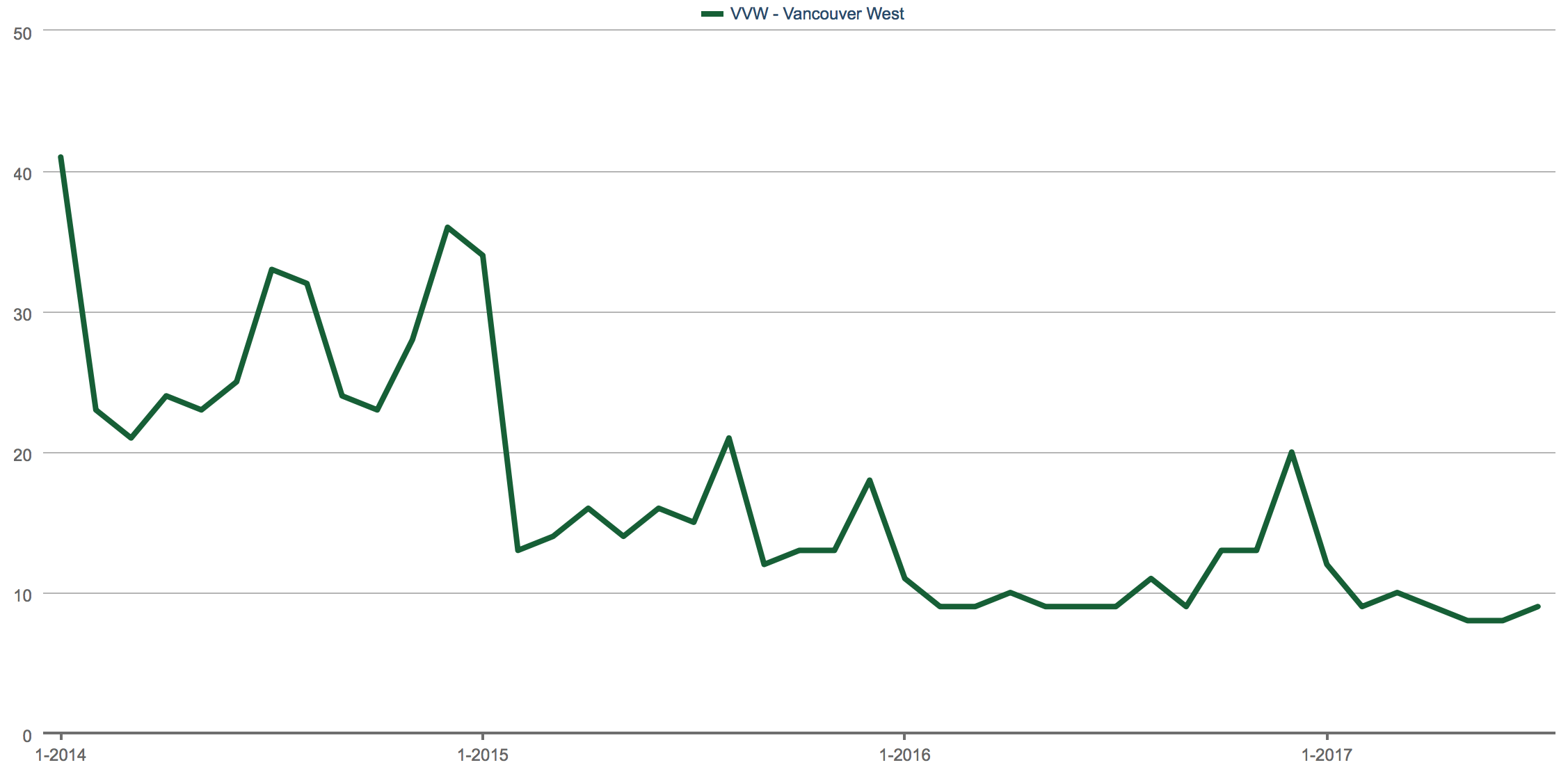 TOTAL INVENTORY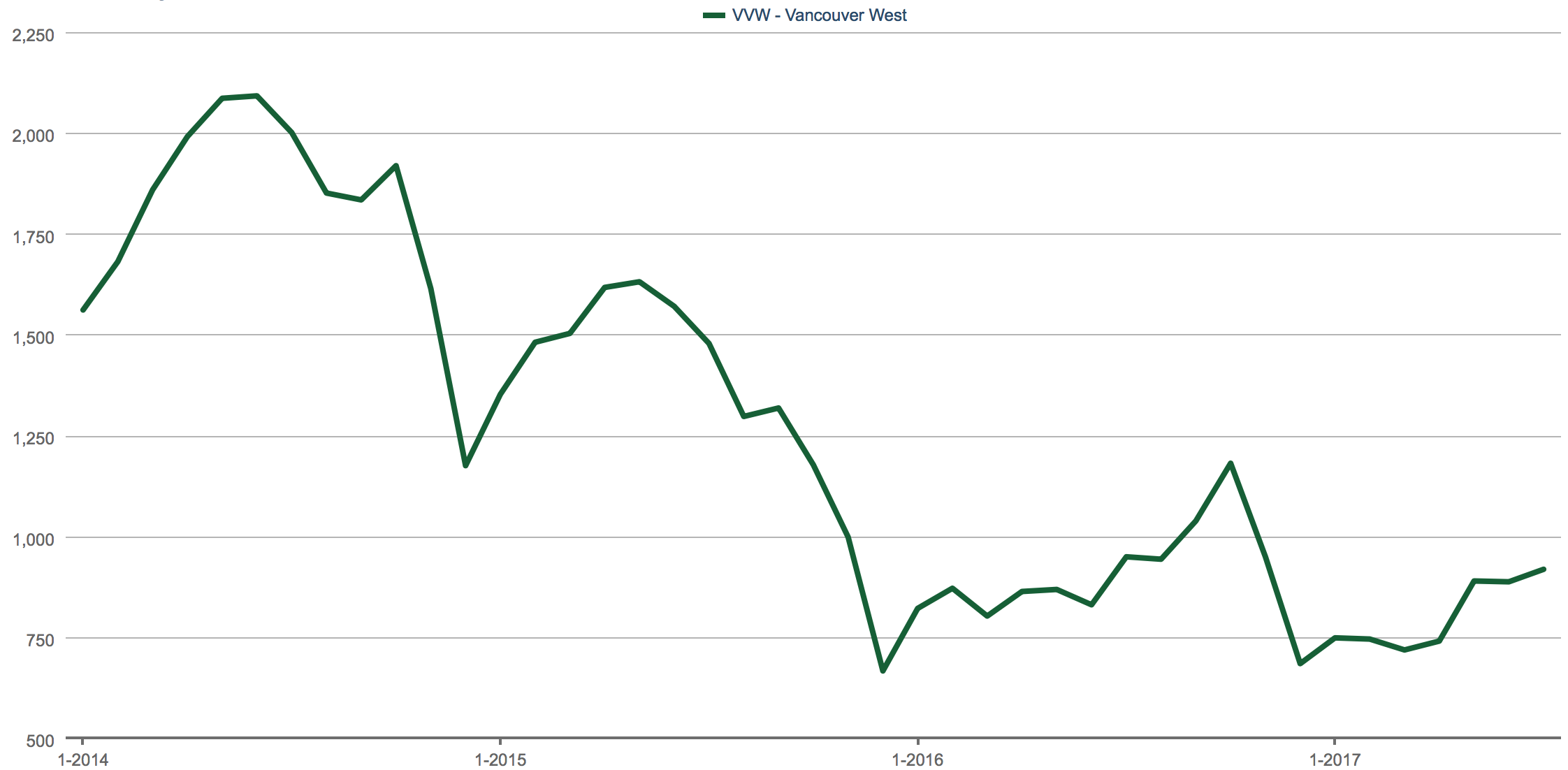 SALES TO ACTIVE LISTINGS RATIO
What Does This Mean?
As a Seller this means that if your property is priced right it will sell, on average, in only 9 days on the market. With inventory this low and demand so high it is common place to see multiple offers on almost every listing that hits the market.
As a Buyer this means that it is more challenging than ever to buy a home. If you see a property you like there is a 43% chance it will be sold within 1 month. Making an offer becomes incredibly strategic as you will most likely be in a Multiple Offer scenario. It is imperative to act fast and have a skillful Realtor working for you.