Investor Property Analysis Abbotsford Townhouse
(To learn more about why Abbotsford has great Investment potential please read my recent blog titled Cash Flowing Property with only 20% Down)
Reasons to like this property:
3 Bed / 2 Bath
Desirable Central Location
Newer Construction (only 3 years old)
Close to jobs, transit, schools and shopping
Commands high rent
206 32059 HILLCREST AVENUE, Abbotsford Listed for $429,700 (Sorry, photos aren't the greatest)
This property checks almost all the investor check boxes. With its location and like-new condition this place will rent near the higher end for 3 bedrooms at around $1,950 per month.
With all expenses & revenues in place, this is how the property performs: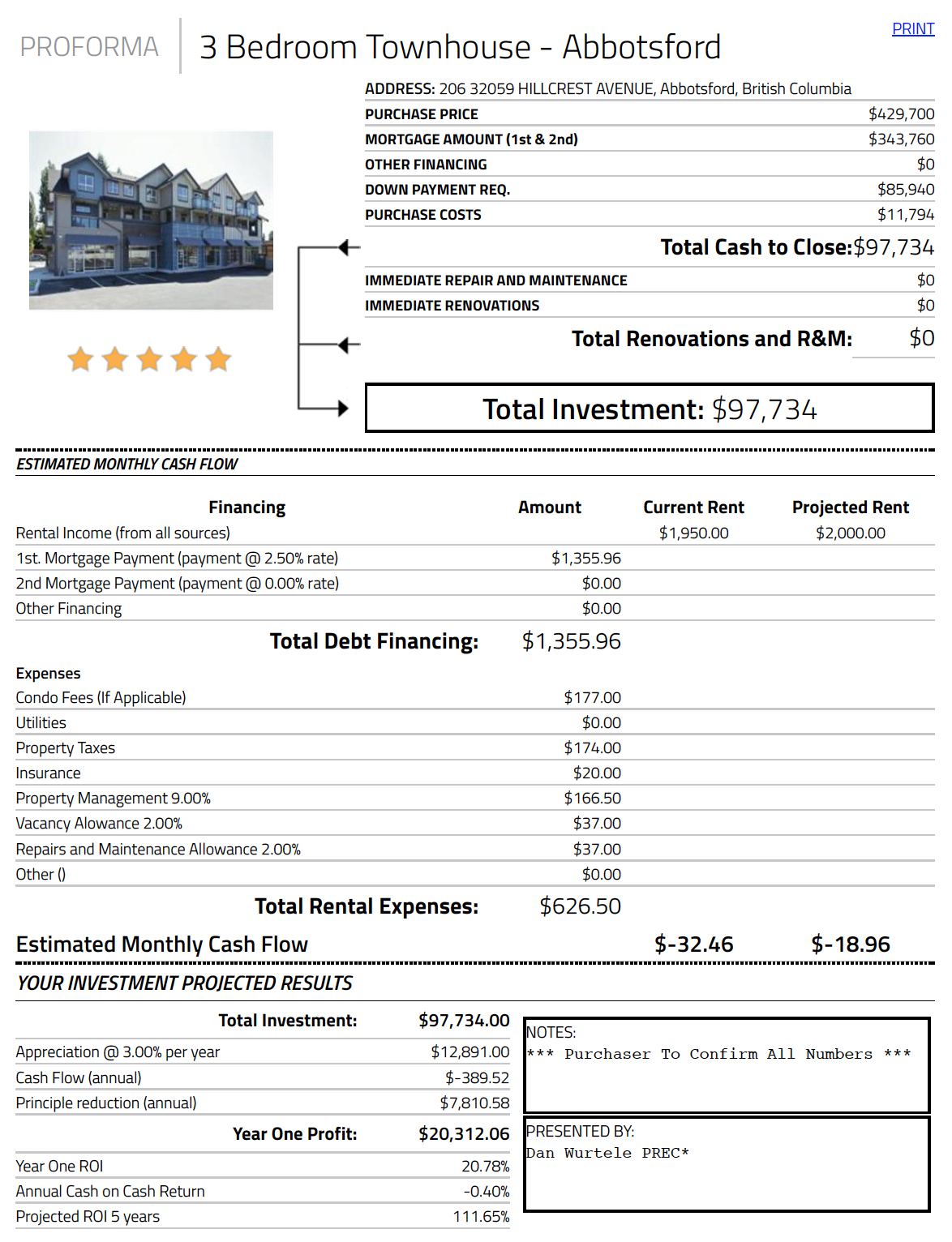 What this says is that for an initial investment of $97,734 (20% down plus closing costs and reserve fund) and based on a 3% appreciation, you can expect to receive around $20,000 per year based on a 5 year investment.
Your $98,000 investment could make $108,000 in profit. (Before taxes and sales fees.) That equates to 111% ROI.
If you have any questions about this property or would like to see how the numbers work on a different one, please feel free to reach out to me.
I've been investing in Real Estate for 6 years and really enjoy sharing what I've learnt.