Investment Property Analysis - Abbotsford Suited Home
Abbotsford remains one of the most targeted area for Real Estate Investors thanks to its explosive growth, economic forecasts and high rents.
Especially preferred are Suited Detached homes in East Abbotsford.
Currently on the market is 34954 CASSIAR AVENUE, a 3 bedroom home with 2 bedroom suite.
With the minimum 20% down this property operates at almost a break even. That said, at 3% appreciation and with the mortgage pay down this property returns around 19% annually, and 106% ROI after 5 years!
Have a look at how the numbers work below: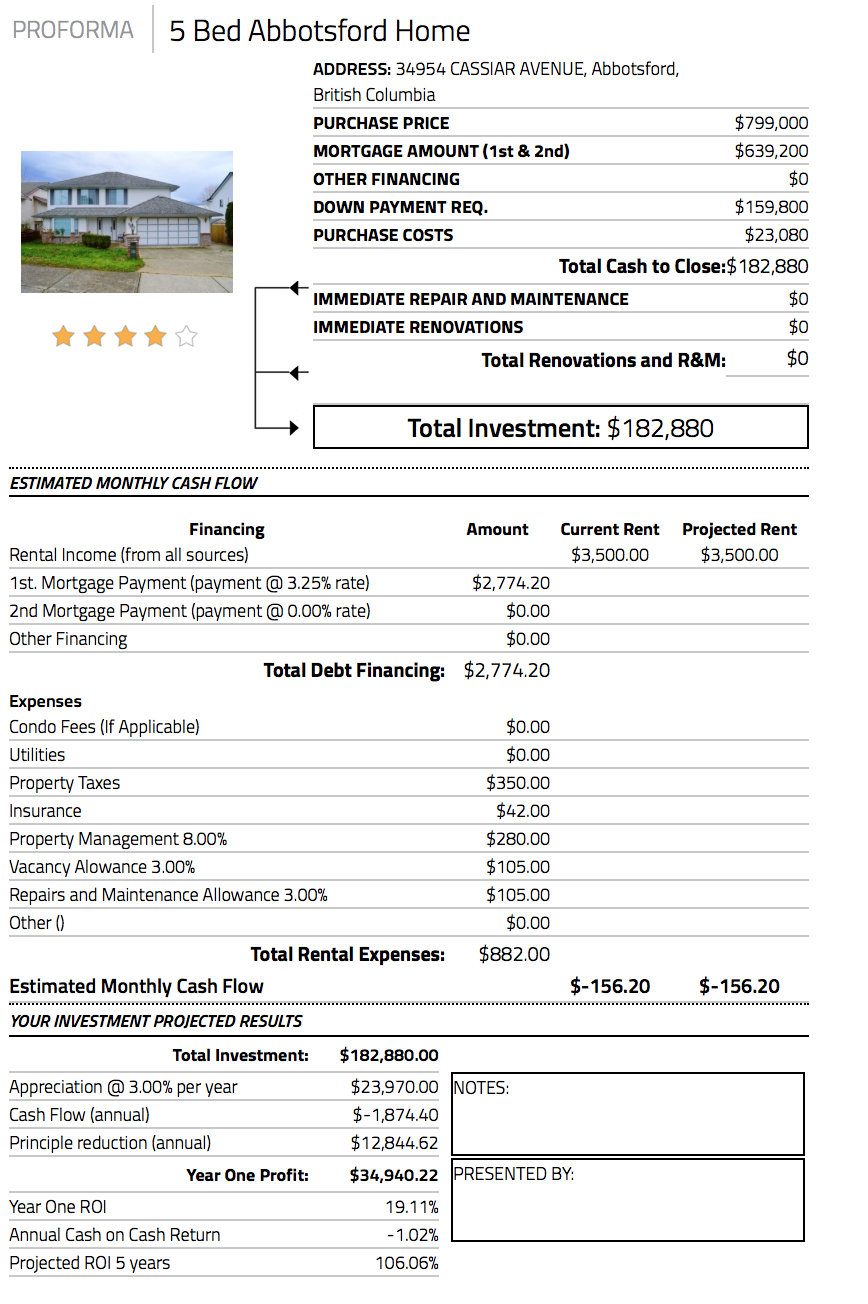 Are you interested in this type of property?