April 2020 Vancouver Real Estate Market Update
Average Home Prices Increase Through First Full Month Of Quarantine
Record low sales volumes did not deter home prices increasing in April.
The average home sale price for the month was $1,036,000, up $2,300 or .03% from March. Prices are up $25,800 Year over Year or +2.5% since April 2019.
This also marks the 7th straight month in a row of average home price increases.
Sales Volume for the month of April 2020 was a record low 1,109. A number not seen since the data reporting began. The only months where sales volumes were lower was November & December 2008, January 2009, December 2018 and January 2019.
Sales Volume was 56.1% lower than March 2020, and 39.4% lower than April 2019 - an already very low base line.
Last month's sales were 62.7 per cent below the 10-year April sales average and was the lowest total for the month since 1982.
New listings emulated sales as only 2,313 new homes hit the market in April. This is down 47.9% from March and 57.9% lower than April 2019.
Total inventory sits at 9,389, down 536 or 2.3% from March. Inventory is 34.6% lower than April 2019.
For all property types, the sales-to-active listings ratio for April 2020 dropped dramatically from 25.4% in March to 11.8% in April. By property type, the ratio is 10% for detached homes, 14.7% for townhomes, and 12.4% for apartments.
Generally, analysts say downward pressure on home prices occurs when the ratio dips below 12 per cent for a sustained period, while home prices often experience upward pressure when it surpasses 20% over several months.
AVERAGE HOME PRICE OVER PAST 12 MONTHS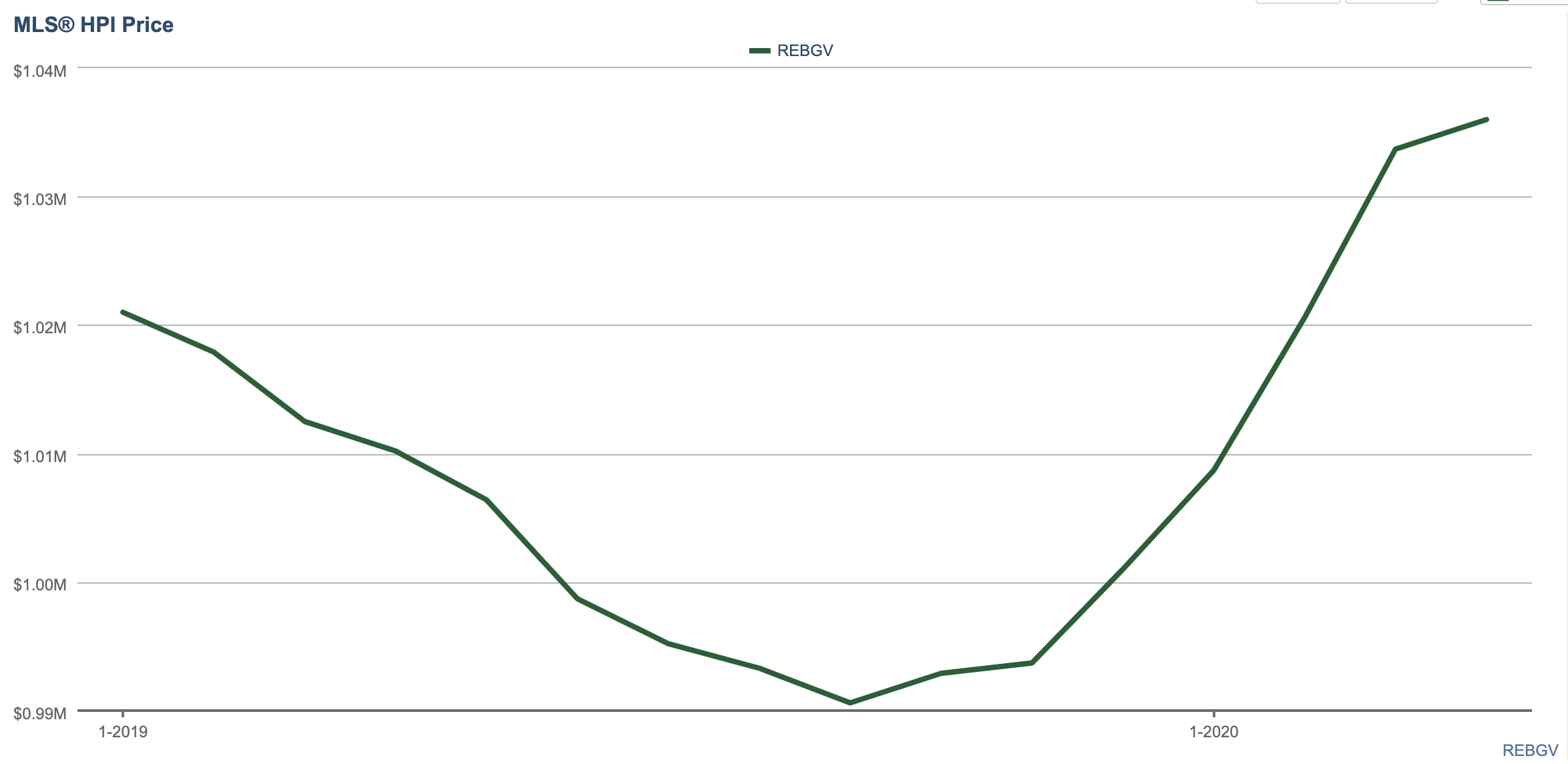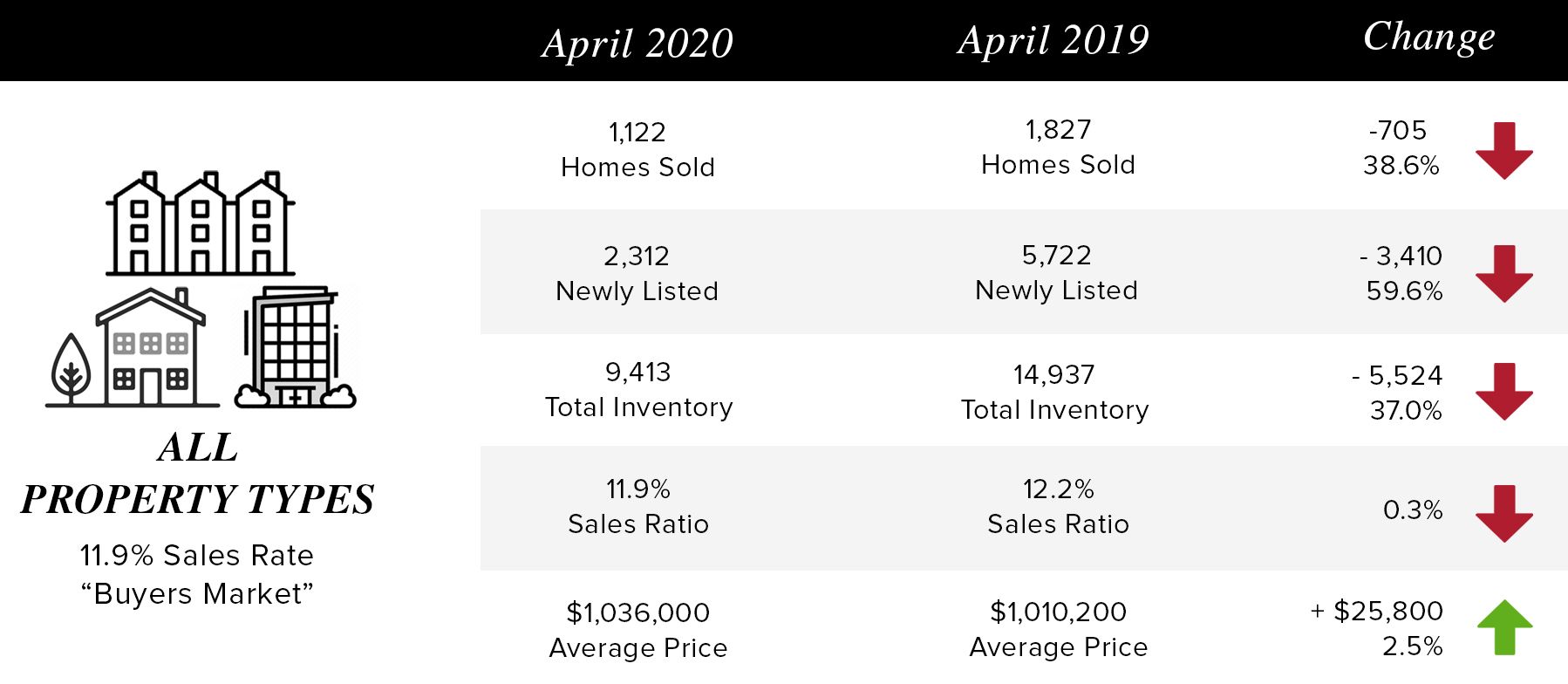 Vancouver West
Focusing in on the Vancouver West area (from Downtown to Marpole, and everything West of Ontario St.)

DETACHED HOMES
Sales of detached properties in April 2020 reached 37, a 41.3% decrease from April 2019. The benchmark price for detached properties is $2,975,400. This represents a 1% Increase from April 2019.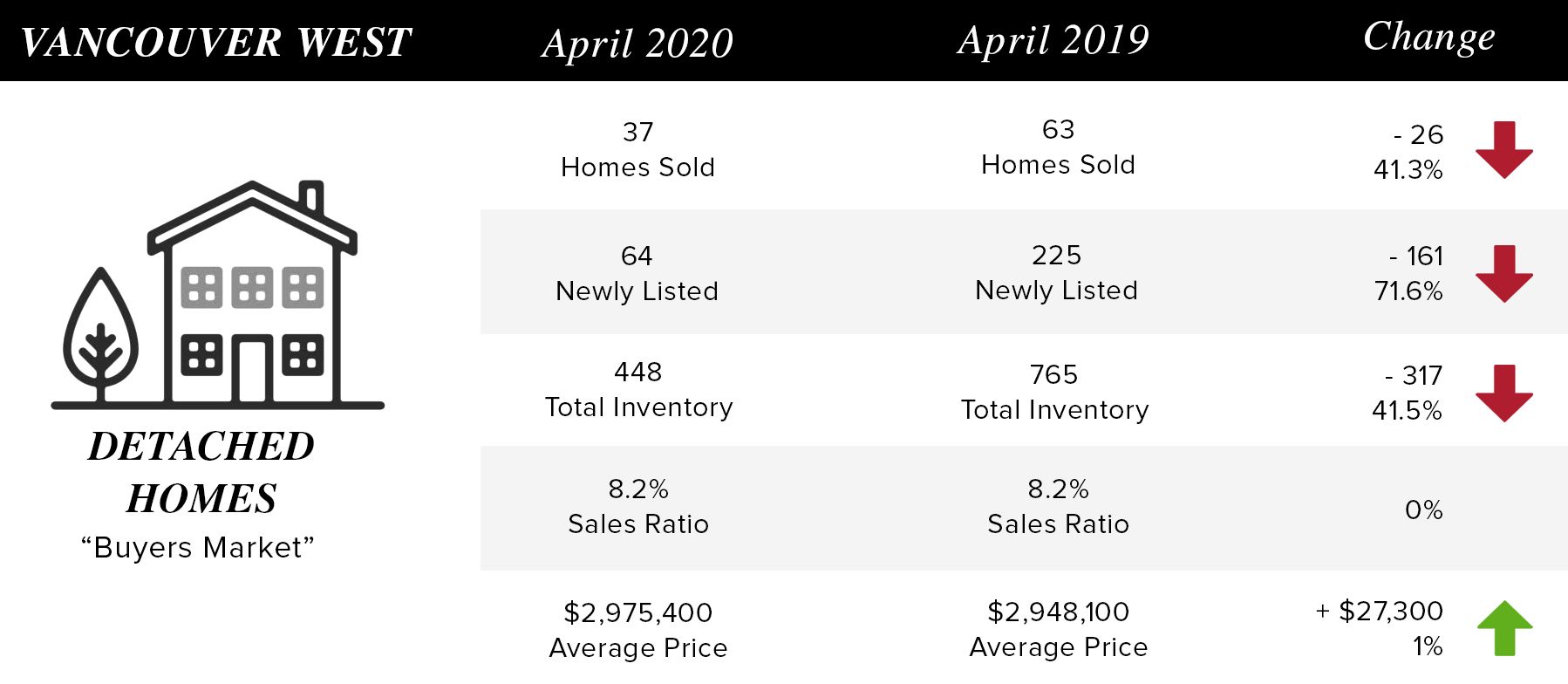 TOWNHOMES
Sales of Townhomes in April 2020 reached 24, a 25% decrease from April 2019. The benchmark price for Townhome is $1,131,800. This represents a 2.2% increase from April 2019.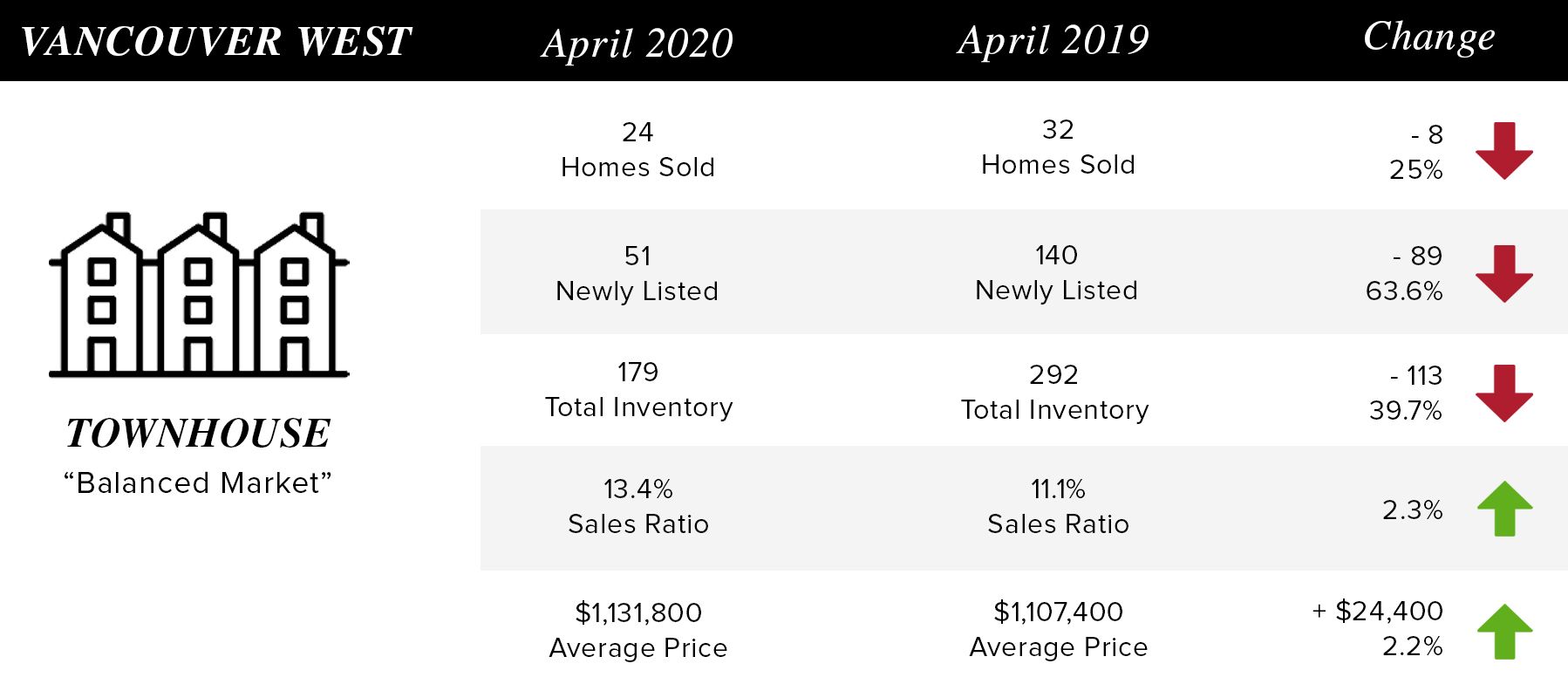 CONDOS
Sales of Condos in April 2020 reached 129, a 44.4% decrease from April 2019. The benchmark price for condo properties is $805,900. This represents a 5.2% increase from April 2019.